World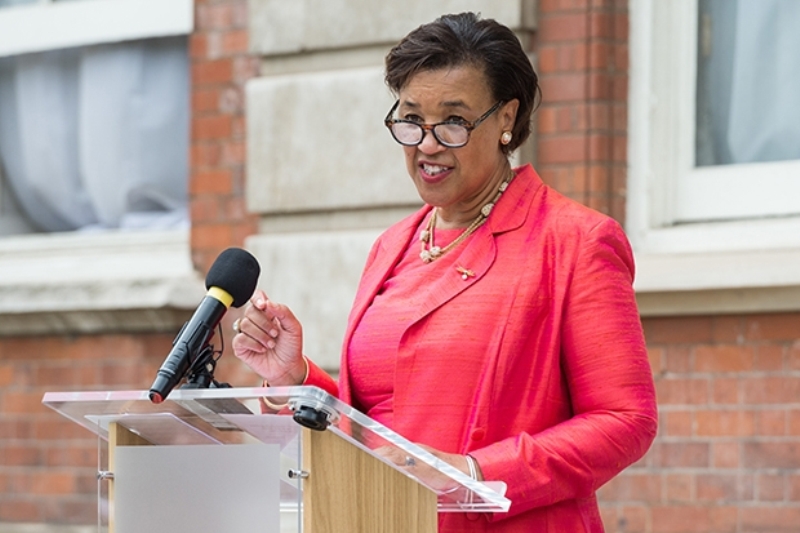 twitter.com/ComSecYouth
Commonwealth to form large pool of lawyers to fight Rohingya genocide case
Dhaka, December 5: Patricia Scotland, secretary general of the Commonwealth, said her organization was looking for ways to help Gambia in the legal battle over the Rohingya genocide and that the Commonwealth would stand by Bangladesh, because, they have sheltered the largest number of forcibly displaced people in the world.
In an exclusive virtual interview with the state news agency BSS from her office in London, Scotland said the Commonwealth Secretariat was reviewing the possibility of forming a large team of lawyers from member states to assist Gambia in the legal battle in the Rohingya genocide case at the International Court of Justice (ICJ).
Scotland said Commonwealth member Canada has joined hands with Gambia in a legal battle at the ICJ. In this case, her office plans to assist with this initiative with existing lawyers in the Commonwealth.
"The Commonwealth family stands with Bangladesh in full solidarity on this issue and will continue to support Bangladesh in accordance with the decisions taken at the 2013 Commonwealth Heads of Government Meeting," he said.
The Chief Executive of the Commonwealth highly praised the Prime Minister of Bangladesh Sheikh Hasina for her exemplary humanitarian approach in providing shelter to the Rohingya.
Scotland's comments came after a high-level dialogue between the Commonwealth Secretariat in London and the Bangladesh High Commission in the United Kingdom last week.
More than 1.1 million Rohingya in the Myanmar's Rakhine state have been forced to flee their homeland since the country launched a brutal military operation on August 25, 2017, most of them taking refuge in the Cox's Bazar district bordering Bangladesh.
Gambia filed the lawsuit against Myanmar in November last year with the help of the OIC, Canada and the Netherlands. The ICJ held its first hearing on December 10-12 last year.
On January 23, the ICJ passed a historic unanimous decision and ruled that there was good reason to prosecute the case and that Myanmar should take all possible steps to address allegations of human rights abuses against the Rohingya.
Dominican Patricia Scotland is the second Secretary General of the Commonwealth and the first woman from the Caribbean.