World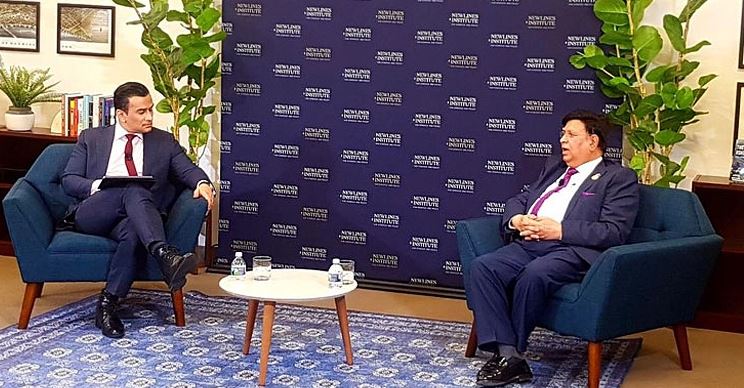 File Picture
Coup: Call for more US blockade on Myanmar
Own representative, Dhaka, 26 February 2021: Foreign Minister AK Abdul Momen hopes that the Biden administration will increase political and economic pressure on Myanmar to create an environment in which the Rohingya can return to their homeland of Rakhine with security and dignity.
He called on the US government to play a leading role at the bilateral and multilateral levels in finding a lasting solution to the Rohingya crisis.
The Secretary of State made the call during an exchange of views with the US think tank Newlines Institute on Strategy and Policy in Washington DC on Friday, the State Department said in a press release.
Dr. Momen added that the Bangladesh government is keen to see the US government's specific steps and pioneering role, including its proposal to appoint a special envoy for the Rohingya and a lasting solution to the Rohingya crisis.
He hopes to work closely with the US administration on this issue as well. He added that the only solution to the Rohingya crisis is the repatriation of 1.1 million displaced people to their homeland Myanmar.
Momen also highlighted how the government of Bangladesh has worked for the welfare of Rohingyas during the Kovid-19 epidemic. Not a single Rohingya died of Kovid-19 after the Bangladesh government took timely steps in the Rohingya camps. He also explained the reasons for relocating some Rohingyas from the densely populated Kutupalong refugee camp to Bhasanchar.
Later, the Foreign Minister took part in a virtual event titled 'Bangladesh-US Bilateral Relations and the Rohingya Issue' organized by the prestigious Council on Foreign Relations (CFR). The session was moderated by Ambassador Isobel Coleman.
Dr. virtual event. Momen highlighted the socio-economic development of Bangladesh in the face of the Covid-19 epidemic under the wise leadership and guidance of Prime Minister Sheikh Hasina and the proper management of the ongoing Covid-19 vaccine program in Bangladesh.
Citing the recent talks with the US Secretary of State, he expressed satisfaction with the existing bilateral partnership between the two countries and hoped that it would be further enhanced at the strategic level.
On the same day, the Secretary of State met with Congresswoman Jan Skakowski of Virtual Illinois. At the time, Jan praised Bangladesh for providing shelter to a large number of Rohingya.