World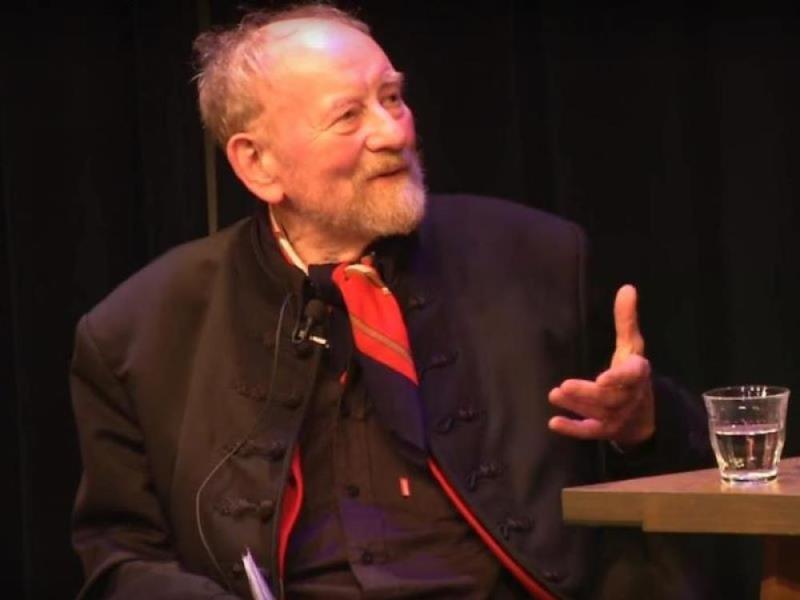 De Balie Amsterdam/Wikipedia
Danish cartoonist Kurt Westergaard who sparked outrage with depiction of Prophet Muhammed dies at 86
Copenhagen, July 22: Danish cartoonist Kurt Westergaard, who had sparked controversy for drawing a caricature of the Prophet Muhammad wearing a turban made out of a bomb, has died at the age of 86.
Westergaard died in his sleep on Sunday, his family told Danish newspaper Berlingske.
The illustrator had been sick for a long time, his family told the newspaper.
In September 2005, Danish newspaper Morgenavisen Jyllands-Posten published Westergaard's caricature of Mohammed under the headline "The Face of Muhammad", said Al Jazeera report.
Initially, the cartoons went almost unnoticed, but two weeks later a demonstration against the cartoons was held in Copenhagen and then the ambassadors from Muslim countries lodged a protest, it added.
The illustrations were reprinted in early 2006 as part of a debate over free speech that triggered anti-Danish protests across the Muslim world in February.
Out of the 12 drawings, one which showed the Prophet in a turban in the shape of a bomb, elicited outrage in the Muslim world, and a boycott of Danish goods and the closure of several Danish embassies in predominantly Muslim countries.
The Danish and the Norwegian embassies in some Muslim countries were also attacked and dozens of people died in the violence.
At the time, Westergaard justified his cartoon saying he wanted his depiction to convey that some people exploited the prophet to legitimize terrorism, according to CNN.
"I want to be remembered as the one who struck a blow for freedom of speech," Westergaard said in a quote published by Berlingske, according to CNN. "But there is no doubt that there is someone who will instead remember me as the Satan who insulted the religion of a billion people."
However, according to some Muslims Quran forbids showing an image of the prophet.
Several in the Muslim world also construed the drawing as depicting their prophet as a terrorist.
In 2015, 12 people were killed in an attack on the Charlie Hebdo satirical weekly in Paris, which had reprinted the cartoons in 2012.