World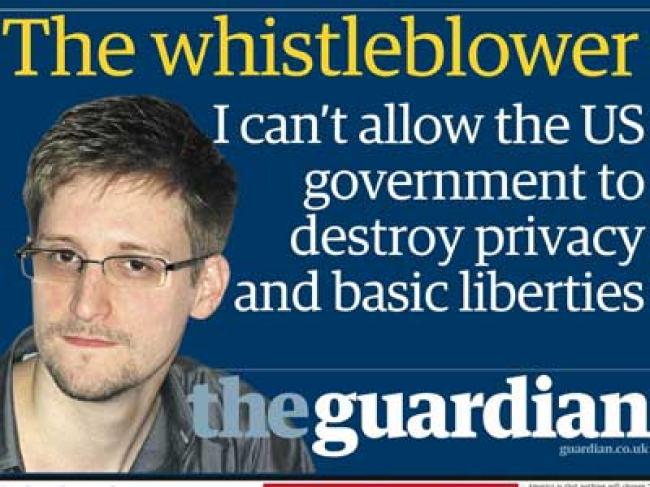 Ecuador not to give asylum to Snowden
Quito, July 2: Ecuador President Rafael Vicente Correa Delgado has made it clear that his country is not considering the asylum request of former Central Intelligence Agency (CIA) contractor Edward Snowden, who is wanted in the U.S. for espionage charges.
In an interview with The Guardian, Correa said: "Are we responsible for getting him to Ecuador? It\'s not logical. The country that has to give him a safe conduct document is Russia."

He said it was a "mistake" by his government to help Snowden travel from Hong Kong to Moscow with a temporary travel pass.

"It was a mistake on our part," Correa told the newspaper.

"Mr Snowden\'s situation is very complicated, but in this moment he is in Russian territory and these are decisions for the Russian authorities," he said when asked if Snowden will ever make it to Ecuador.

"He\'s a very complicated person. Strictly speaking, Mr Snowden spied for some time," Correa said.

Snowden has applied for political asylum in India along with 18 other countries, said WikiLeaks on Tuesday.

"On 30th June 2013 WikiLeaks' legal advisor in the Edward Snowden matter, Sarah Harrison, submitted by hand a number of requests for asylum and asylum assistance on behalf of Edward J. Snowden, the NSA whistleblower," said WikiLeaks in an editorial on Tuesday.

"The requests were delivered to an official at the Russian consulate at Sheremetyevo Airport in Moscow late in the evening. The documents outline the risks of persecution Mr Snowden faces in the United States and have started to be delivered by the Russian consulate to the relevant embassies in Moscow," it said.

"The requests were made to a number of countries including the Republic of Austria, the Plurinational State of Bolivia, the Federative Republic of Brazil, the People's Republic of China, the Republic of Cuba, the Republic of Finland, the French Republic, the Federal Republic of Germany, the Republic of India, the Italian Republic, the Republic of Ireland, the Kingdom of the Netherlands, the Republic of Nicaragua, the Kingdom of Norway, the Republic of Poland, the Russian Federation, the Kingdom of Spain, the Swiss Confederation and the Bolivarian Republic of Venezuela," said WikiLeaks.

"The requests join or update others previously made including to the Republic of Ecuador and the Republic of Iceland," it said.

WikiLeaks is an international, online, non-profit organisation which publishes secret information, news leaks, and classified media from anonymous sources.

Earlier in June, Russian President Vladimir Putin said that the country will not extradite Snowden.

The CIA contractor leaked details of extensive communications surveillance on U.S. and foreign citizens by America\'s National Security Agency (NSA).