World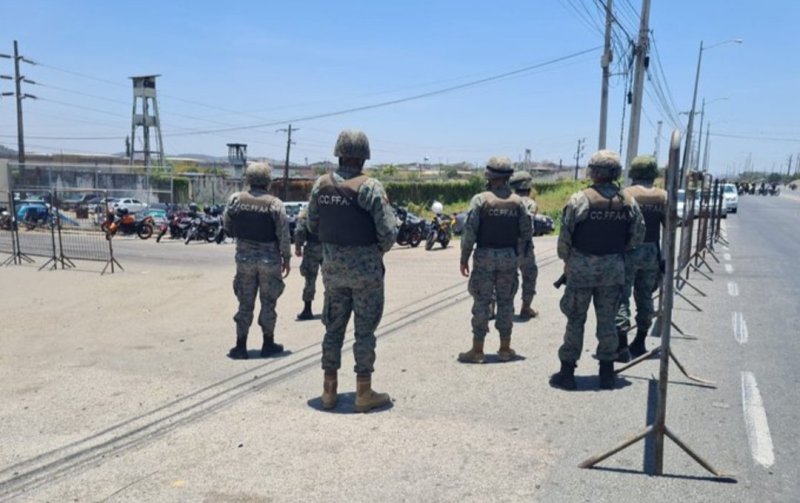 twitter.com/FiscaliaEcuador
Ecuador penitentiary riot: Death toll crosses 100, president declares prison emergency
Quito, October 1: Ecuador President Guillermo Lasso has declared a state of emergency in the country's prison system after a deadly clash between two drug gangs in a penitentiary in the coastal city of Guayaquil killed at least 116 inmates and injured nearly 80 others, including two security guards, on Tuesday.
Guillermo Lasso, at a press conference from Guayaquil, said that all the victims of the deadly Litoral Penitentiary riot were Persons Deprived of Liberty (PPL).
The president said the events "have seriously affected the human rights of Persons Deprived of Liberty (PPL) and personnel of the prison security corps and members of the National Police, and in particular, their right to personal integrity".
Lasso announced that the Ecuador government had resolved to decree a State of Exception in the Ecuadorian prison system in order to "safeguard the rights" of the PPL.
The Ecuadorian president said additional police and military had been stationed in and outside the Litoral Penitentiary, one of the many overburdened and understaffed prisons in the country.
President Guillermo Lasso also promised to disburse necessary funds and resources to comply with a government plan already designed to solve the problems in the prison sector.
Earlier on Tuesday, inmates belonging to two rival drug gangs equipped with firearms, grenades and sharp weapons engaged in a clash with each other at the prison.
Ecuador's prison service stated that police, prison guards and military had launched a joint operation, and took nearly five hours to regain control of the regional prison.
Ecuador Police said that during the intervention and search operation inside the jail, cops had seized many firearms, hundreds of ammunition, a large number of sharp bladed weapons, drugs and several other prohibited items.
The Ecuador Prosecutor's Office said it had begun an investigation into one of the deadliest prison clashes in the history of the South American country.