World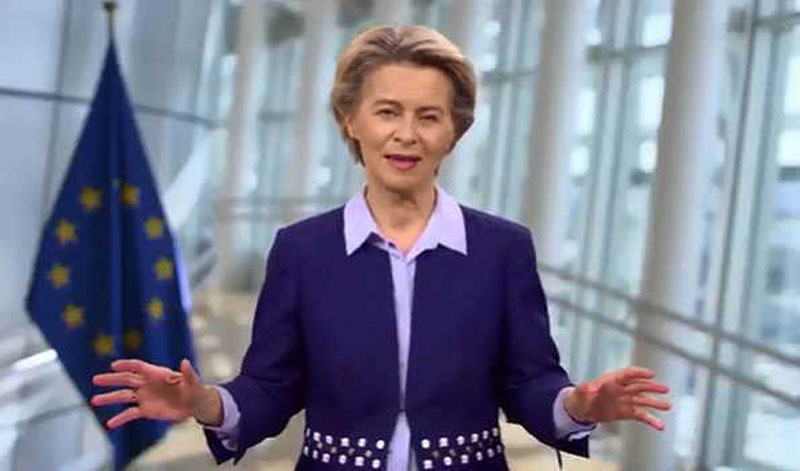 UNI
EU starts mass vaccination
Brussels: The European Union on Sunday started a co-ordinated vaccine rollout to fight the COVID-19 vaccine, in what the bloc's officials said is a "touching moment of unity".
Speaking in this regard the European Commission President Ursula von der Leyen said on Saturday that the Pfizer-BioNTech vaccine had already been delivered to all 27 member states.
While some of the countries started administering the jabs on Saturday itself, saying they were not going to wait for another day, a BBC report said.
The EU has so far reported more than 3,35,000 COVID-related deaths.
This comes after the European Medicines Agency (EMA) and the European Commission authorised the German-US Pfizer-BioNTech vaccine.
The EU has secured contracts for more than two billion vaccine doses from a range of drug companies.