World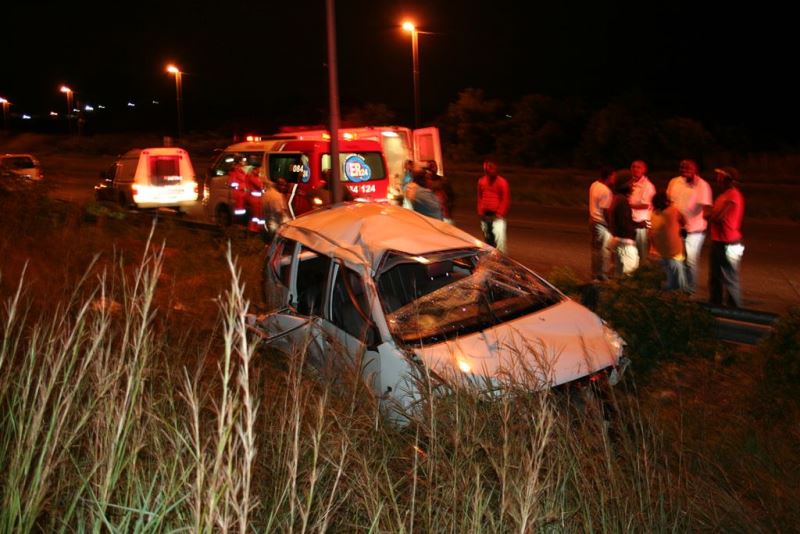 Photo: Wikimedia Commons/Flickr/ER24 EMS (Pty) Ltd.
Five Bangladeshis killed in road mishap in South Africa
Cape Town, February 25: Five expatriate Bangladeshis, including a child, were killed and two more Bangladeshis were seriously injured in a road accident in the South African capital of Cape Town, reports said.
The road accident happened in the Buful area on the way from Johannesburg to Cape Town on Friday (February 24).
The incident was confirmed by the Director General of the Africa Division of the Ministry of Foreign Affairs Md. Tariqul Islam and the Chief of Mission of the Bangladesh Embassy in Pretoria Md. Kamrul Alam Khan.
According to expatriate Bangladeshi sources, those Bangladeshis were going to Cape Town from Johannesburg. On reaching Buful area, 70 km from Johannesburg, the private car carrying them met with an accident.
Five Bangladeshis died on the spot. The deceased have been identified Abul Hossain (45), his son Nadeem Hossain (10), Ismail Hossain (38), Raju Ahmed (34), and Mostafa Kamal (40). The houses of all the deceased are in Feni district.
Two more Bangladeshis were seriously injured in this incident. They are Anisul Haque Milan (38) of Feni and Nahid Ahmed (35) of Gopalganj. They have been admitted to a local hospital.