World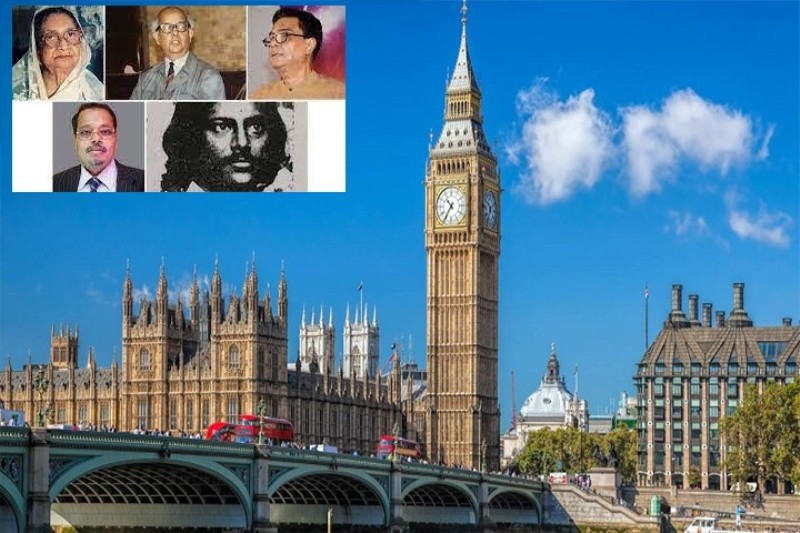 File photo
Five buildings named after five Bengalis in Britain
London, January 26: On the occasion of the golden jubilee of Bangladesh's independence, five new buildings in Britain have been named after five prominent Bengalis. The country's Bangladeshi-inhabited Tower Hamlets Council announced the naming of the five new buildings.
The five prominent Bengalis are: poet Sufia Kamal, social activist Tasadduk Ahmed MBE, former Awami League general secretary Syed Ashraful Islam, the late London journalist Shahabuddin Ahmed Belal and Altab Ali, a symbol of the anti-apartheid movement in East London.
John Biggs, Executive Mayor of Tower Hamlets Council, announced the names of the five prominent Bengalis at a news conference on Monday. The constructions of these buildings are almost finished.
Mayor John Biggs told the BBC that Bangladesh's war of independence was closely linked to the glorious history of British Bangladeshis in East London. By honoring these five personalities, that history and the overall contribution of Bangladeshi immigrants to East London has been recognized.
The contribution of the five Bengalis who have been given the honour by the Tower Hamlets Authority was highlighted at the press conference. Apart from playing the leading role in the cultural arena of Bangladesh, poet Sufia Kamal also played an important role in the women's progress movement. She also had an outstanding role in the war of independence of Bangladesh. She died in 1999. She is the first woman in Bangladesh to be buried with state honors.
Tasadduk Ahmed was a father figure in the Bengali community in Britain. He played a significant role in the development of this community and many socio-cultural institutions were born through his hands. He published two newspapers, Desher Dak and Intern News. In recognition of his special role in the social and political movement, he was awarded the honorary title of MBE in 1989. He also received the Freedom of the Borough honor from Tower Hamlets in 2000.
The name of Syed Ashraful Islam is not unknown in the political arena of Bangladesh. But he also plays a key role in serving the Bengali community in Britain, according to Tower Hamlets authorities. He also worked in the education department at Tower Hamlets.
Besides journalism, Shahabuddin Ahmed Belal played a role in the anti-apartheid movement in Britain. He also once served as ward councilor in the Stepney Green area. On the other hand, Altab Ali, an ordinary migrant worker, became a symbol of the anti-apartheid and anti-fascist movement in East London through his death. He was killed in a racist attack in 1978.