World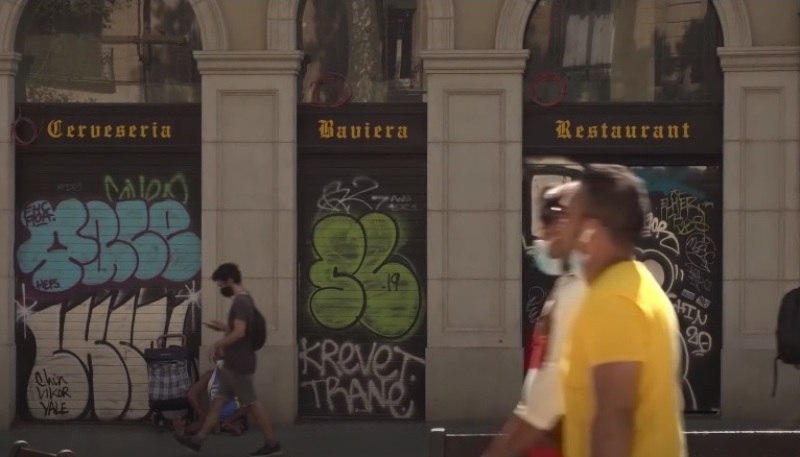 The infection rate between the age of 18 and 44 is very high in Spain. The government is blaming the youth for fueling a second wave as daily infection cases witnessed a spike on Wednesday. Photo: Screengrab
France, Spain see a spike in Covid-19 infections
Dhaka, August 6: Authorities in France have reported a spike in the number of daily novel coronavirus infections, in more than two months' time.
With 1,695 new cases within 24 hours, figures on Wednesday showed the growth after more than two months.
France is not the only European nation to have reported a sudden growth.
Spain too witnessed a spike.
Spanish authorities on Wednesday reported 1,772 fresh infections, making it the highest single day toll even since the country eased restrictions in June.
Several european countries have updated their covid-19 restriction norms.
The French city of Toulouse now requires residents to wear facial masks in public, to prevent the spread of the virus. Paris and other major cities are expected to impose a similar restriction.
With cases surging, Switzerland said it now requires travellers from Spain to quarantine themselves for a time period. The rules, however, do not apply for people travelling from Canary and Balearic islands, reports said.
German authorities have marked the Belgian city of Antwerp as a 'high risk zone' and have ordered people returning from it to quarantine.
With 124 new infections, Greece also witnessed a spike in daily numbers. Prime Minister Kyriakos Mitsotakis has urged citizens to follow norms and stay safe.