World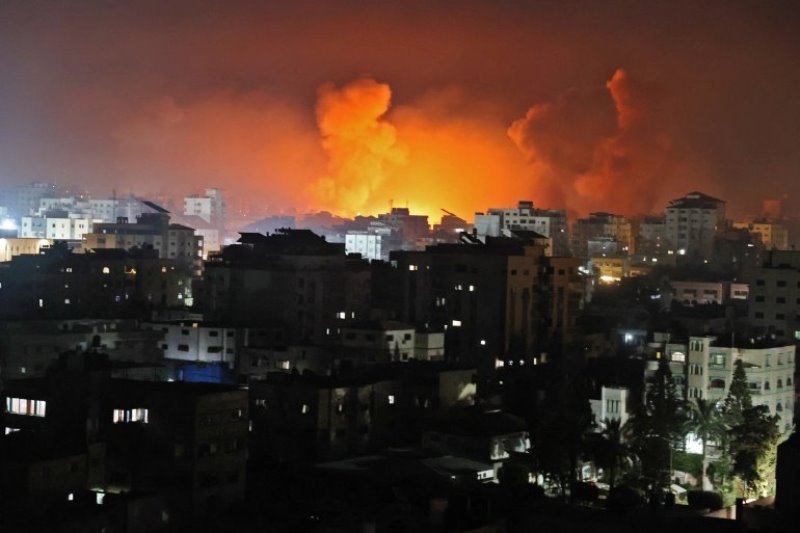 twitter.com/tha_rami
Gaza violence: US calls for ceasefire as conflict shows little sign of ending
Jerusalem, May 18: US President Joe Biden has called for ceasefire after violence between Israeli forces and Palestine's Hamas militants entered the eighth day in Gaza.
Biden told Israeli Prime Minister Benjamin Netanyahu that Washington DC was working with Cairo and other parties on stalling the hostilities.
"But the US again blocked a UN Security Council statement calling for a cessation of violence," a BBC report said.
At least 212 people, including women and children, have been killed since the Palestine-Israel violence broke out last week, according to the Hamas-run Gaza Ministry of Health.
The ministry said 61 children and 36 women have been killed.
On Monday night, Israel claimed to have killed at least 150 militants in Gaza, however, the number has not been confirmed yet by Hamas, the militant group that rules the territory.
According to the Palestinian Ministry of Health, at least 43 Palestinians, including eight children, were killed in two Israeli airstrikes in Gaza on Sunday. The airstrikes also injured 50 others, most of whom were women and children.
The Israel Defense Forces (IDF) also confirmed bombing Hamas leader Yahya Sinwar's residence. However, IDF spokesperson Brig. Gen. Hidai Zilberman told local media that Sinwar- who has been the leader of the militant group since 2017- remained unhurt in the strike.
The IDF said 10 Israelis have been killed by rockets fired from Gaza.
Meanwhile, the US has thrown its weight behind Israel, as President Joe Biden "reiterated his firm support for Israel's right to defend itself against indiscriminate rocket attacks," said a White House press statement.
"The President welcomed efforts to address intercommunal violence and to bring calm to Jerusalem. He encouraged Israel to make every effort to ensure the protection of innocent civilians.
"The two leaders discussed progress in Israel's military operations against Hamas and other terrorist groups in Gaza. The President expressed his support for a ceasefire and discussed U.S. engagement with Egypt and other partners towards that end. The two leaders agreed that they and their teams would remain in close touch," it added.