World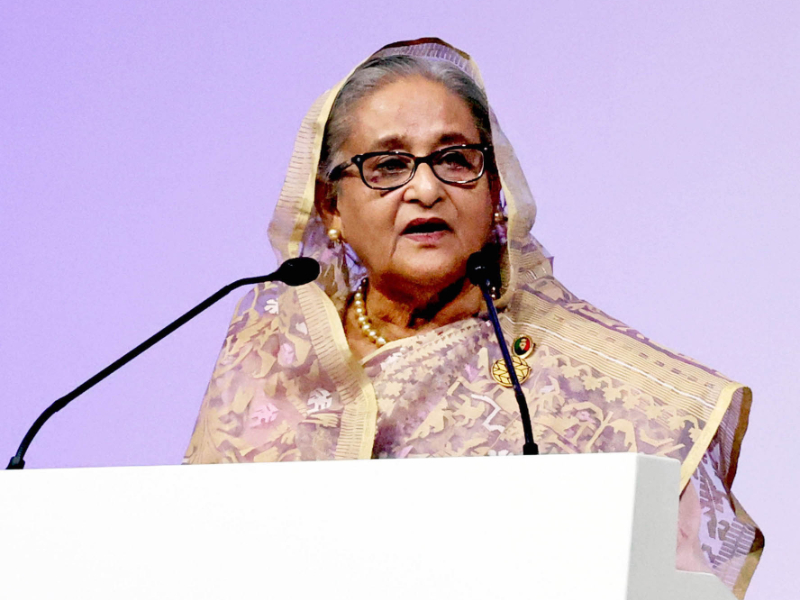 Photo: PID
Global partnership must be meaningful for least developed countries: PM
Doha, March 6: Prime Minister Sheikh Hasina has said that global partnerships must be meaningful for least developed countries (LDCs) like Bangladesh, so that no challenge can disrupt the progress of these countries in attaining developing country status.
Addressing the conference titled 'Sustainable and Smooth Translation for the Graduating Cohort of 2021', the Prime Minister said, "We, the LDC graduating countries, want to ensure that no challenge can further slow down the pace of our graduating."
The Prime Minister said that graduate countries like Bangladesh are making all possible efforts to face such challenges by increasing their internal capacity and competitiveness.
Bangladesh jointly organized the conference with Lao PDR and Nepal at the Qatar National Convention Center (QNCC) on the sidelines of the Fifth LDC Conference (LDC5: Possibilities to Prosperity) held at the United Nations.
Sheikh Hasina said, "We are emphasizing on increasing our productive capacity, accelerating structural transformation, developing human capital, developing the private sector, investing in institution building, digitizing utility services and ensuring equity for our growth dividend. We hope to play our part in the Doha Action Plan."
She said, however, for our success, there is no substitute for a meaningful global partnership. In this context she mentions five priorities.
The Prime Minister said, firstly, WTO members should continue to give due consideration to the requests submitted by the LDC groups for urgent international assistance arrangements.
Secondly, she said, the global business community should come forward with more FDI and graduate LDCs with appropriate technology. Thirdly, international financial institutions can help transform the concept of innovative financing systems to avoid sudden increases in borrowing costs, the Prime Minister added.
As a fourth priority, she said, climate finance needs to be made available on flexible terms to graduate LDCs, and fifthly, constructive cooperation with destination countries is needed to reduce migration and remittance costs.
Sheikh Hasina said, "Bangladesh's graduation is the result of concerted efforts of the government in the last 14 years."
She said, "We took over the responsibility of the government in 2009 based on our election manifesto 'Vision 2021'. We have pledged to elevate the country to a middle income country by establishing 'Digital Bangladesh'. To achieve this goal, we have adopted short, medium and long term plans in each sector."