World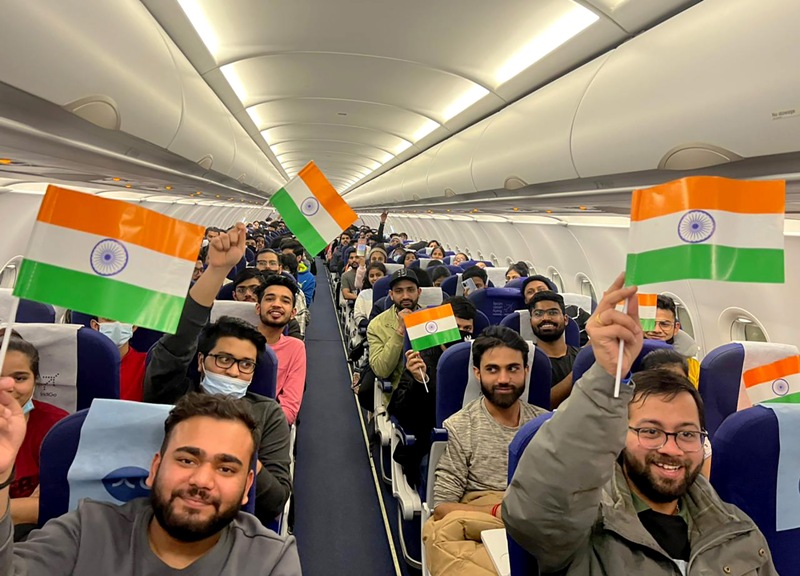 Photo: UNI
India rescues Bangladeshi national from Ukraine
Kyiv, Ukraine, March 5: India has rescued a Bangladeshi nation from war-torn Ukraine.
India rescued the Bangladeshi from war-hit Ukraine as part of its ongoing rescue operation called 'Operation Ganga'.
In a press briefing on Friday evening, Indian Foreign Ministry (MEA) spokesperson Arindam Bagchi said, "A Bangladeshi national has been rescued as part of India's ongoing mission to evacuate Indians from Ukraine."
The rescued Bangladeshi is believed to be a student. However, the identity of the person could not be immediately confirmed. This is the first time that India has rescued a citizen of a neighbouring country from Ukraine.
Responding to a question from a journalist, he said India has also been requested to rescue a Nepali national.
Indian Prime Minister Narendra Modi last week ordered the evacuation of citizens of neighbouring South Asian countries. India is conducting the largest rescue operation from Ukraine called 'Operation Ganga' and so far more than 10,300 Indians have been rescued on 48 flights.