World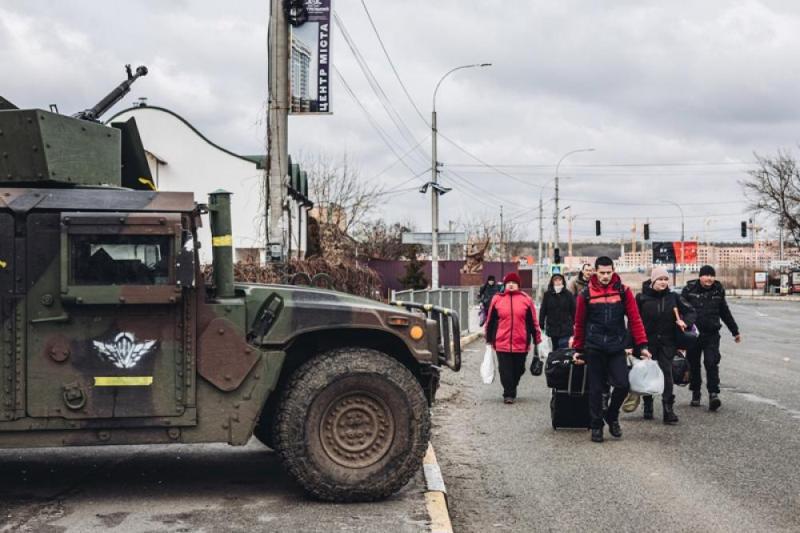 Collected
Indian student Neha now example of humanity in war-torn Ukraine
Kiev, March 6: Russia, one of the world's superpowers, is conducting military operations in Ukraine. The attack began early Thursday, local time. The Russia-Ukraine war is considered to be the biggest conflict in Europe since World War II.
Many people have already been killed in the war with Russian troops in the country. Considering the situation, the citizens are leaving the country. Hundreds of thousands of Ukrainians have already taken refuge in neighboring countries.
People from different countries are trapped in Ukraine during this military operation of Russia. They are also returning to their homeland to save their lives.
But even in this situation, an Indian medical student made a big decision at the risk of her life. Her name is Neha. The 18-year-old medical student's home is in Haryana, India.
She went to Ukraine to study medicine. But due to the current war situation there, other Indian students like her are looking for a way to escape. Some have returned. Again, many have not been able to return, but are waiting for their turn. But, Neha is completely different from them. At present, like many others, this medical student is in the 'Bomb Shelter' in Kiev, the capital of Ukraine. She has decided to stay in Ukraine.
Of course she has an emotional side. Neha wants to help the owner of the house where she has been staying for so long. The landlord is fighting for Ukraine's independence. He joined the fight against the Russian army. When Neha first went to Ukraine, she was not getting any hostel seats. At that time, Neha decided to rent a place in the house of a construction engineer in Kiev.
Neha's mother is a school teacher. Her school is in Charkhi of Dadri district. Neha's father was a member of the Indian Army. He died a few years ago.
According to family sources, Neha is doing well there. Earlier, her phone was switched off. Now she can be contacted by phone. Despite reports of fighting outside, Neha said she has not yet been attacked.
One of Neha's relatives, Sabita, lives in Denmark. She is a school teacher there. Sabita is a resident of Jhanswa village in Haryana. The owner of Neha's house joined the war three days ago. He has taken refuge in a bomb shelter with his wife and three children. Neha is with them. Neha's mother first contacted the Indian embassy to try to get Neha back from Ukraine.
There was a huge problem in that too. Yet an arrangement was made. But, Neha did not want to return. She did not want to leave the family and the three children at this inopportune time. The family was surprised to see Neha's bravery.