World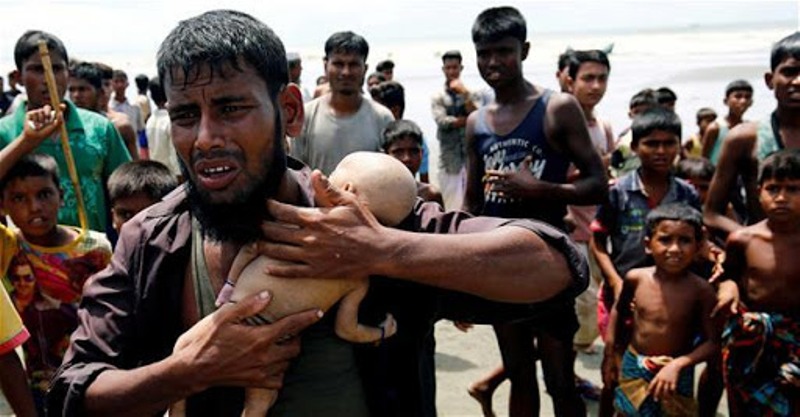 File Picture
Japan to contact Myanmar for speedy repatriation of Rohingya
Dhaka, November 17: Naoki Ito, Japan's ambassador to Bangladesh, said Tokyo would work with Myanmar to expedite the repatriation of the forcibly displaced Rohingya to Bangladesh.
The Ambassador stressed the need to start the process of building confidence among the Rohingya as an immediate step towards the repatriation of Rohingyas to Rakhine State in Myanmar through cooperation with the international community such as the United States, the European Union and ASEAN countries.
A press release from the Japanese embassy said the ambassador made the remarks in an online speech titled "50 Years of Japan-Bangladesh Friendship" for military officers studying at the Defense Services Command and Staff College (DSCSC) last week.
In his speech, Ito highlighted Japan's commitment to Bangladesh's prosperity and to maintaining peace and stability in the Indo-Pacific region.
The Ambassador emphasized on the implementation of quality infrastructure projects under BIG-B and the expansion of economic relations between Bangladesh and Japan in the light of the common vision of Free and Open Indo-Pacific (FOIP).
In 2014, Japan and Bangladesh agreed to launch the Bay of Bengal Industrial Growth Belt (BIG-B) to improve the infrastructure and investment environment and increase connectivity in the Dhaka-Chittagong-Cox's Bazar belt and beyond. The Maheshkhali-Matarbari Integrated Infrastructure Development Initiative (MIDI), the largest infrastructure project in Bangladesh, is an integral part of BIG-B.
The Ambassador also mentioned the ongoing cooperation between the Japan Maritime Self-Defense Force and the Bangladesh Navy.
He emphasized the need to enhance people-to-people contacts on the occasion of the Tokyo Olympics in 2021 and the 50th anniversary of diplomatic relations between Bangladesh and Japan in 2022.
In the lecture, more than two hundred students of DSCSC Masters Program interactively discussed the relations between Japan and Bangladesh.