World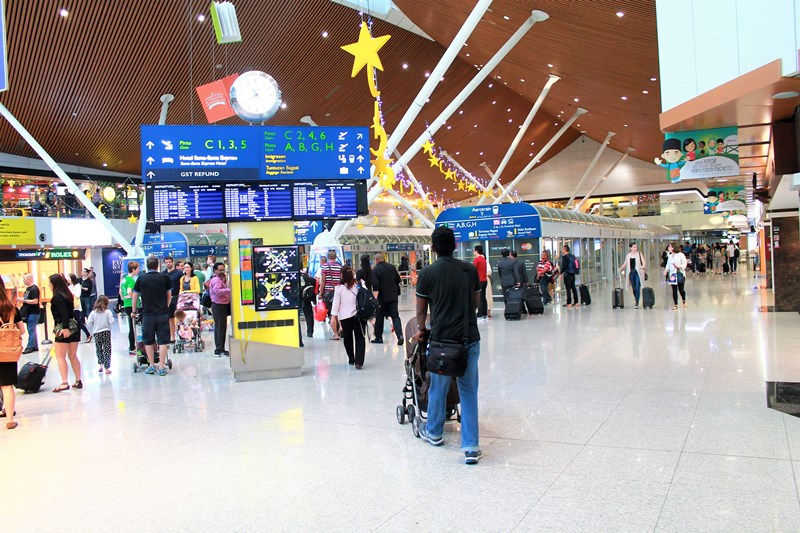 File photo/Wikimedia Commons/MARIA SUDHAGA J K
Malaysia sends back 19 Bangladeshis from airport
Kuala Lumpur, February 18: Malaysia Immigration sent back 19 Bangladeshis from the airport. As the company did not come to receive them in Malaysia, they were kept at the airport for two days and sent back to Bangladesh from Kuala Lumpur on the 6:30 AM flight of Air Asia on February 17.
It is known that on February 15, "Greenland Overseas" sent 29 Bangladeshi workers of Everlenten Sdn Bhd Company of Malaysia on an Air Asia flight from Dhaka. The company received 10 of the 29 people but the remaining 19 were sent back by Malaysia Immigration without receiving them.
Abdullah Al Mamun, representative of Recruiting Agency Greenland Overseas (RL No. 40) was contacted by phone. He said that we sent 29 workers to the Malaysian company Everlenten Sdn. Bhd. on Thursday, February 16. At that time, when trying to receive from the company, the Malaysian airport immigration department allowed 10 workers to enter the country, but sent them back because the immigration data of the remaining 19 was not correct.
Mamun said, this is an unexpected incident. Earlier I sent 40 workers to this company. This was our second flight. However, we have contacted the recruiting agency and they said that the information of 19 people has been found on the server, in which case the workers will be able to enter Malaysia again.
Abdullah Al Mamun also said that our company will bear the cost of repatriating the workers who have been sent back, so the workers will not have to pay anything.
When contacted, Labour Minister Najmuch Sadat Selim of the Bangladesh Embassy in Malaysia said that we have not received any information from Bangladesh or Malaysia Airport Immigration in this regard. But the reason why they were sent back will be investigated.
Meanwhile, when the issue of 19 workers returning to the country went viral on social media, the expatriates in Malaysia said that the labor market of Malaysia is the potential labor market of Bangladesh. The supervision of the concerned parties of the two countries should be increased so that ordinary workers are not affected by this market due to dishonest traders.