World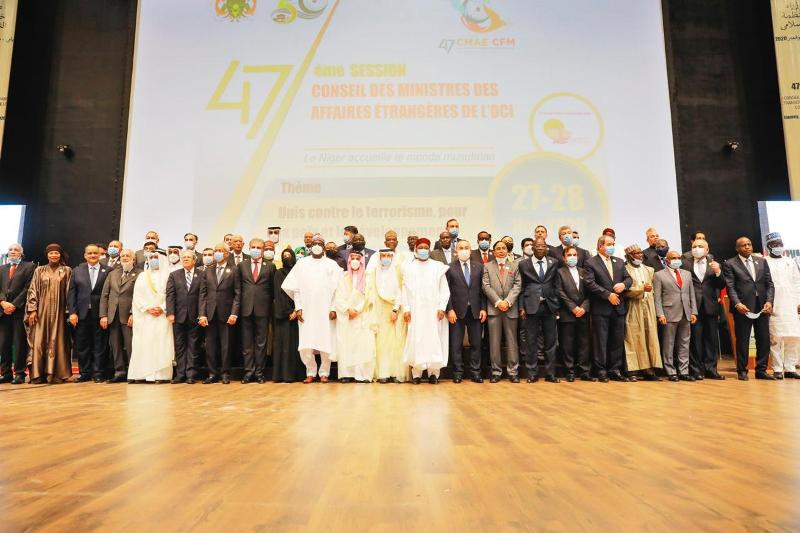 twitter.com/OIC_OCI
OIC: Concerns Over Rohingya, Islamophobia and Palestine mark end of conference
Dhaka, November 30: The 57-nation Organization of Islamic Cooperation (OIC) foreign ministers' meeting ended with calls for a united fight against Islamophobia and terrorism, and for reaffirming support for Arab states' policy of a two-state solution to the Palestinian issue.
OIC Secretary-General Dr. Youssef bin Ahmed al-Otaimin told reporters on Saturday evening after the 47th meeting of the Council of Foreign Ministers (CFM): "We are emphasizing unity and solidarity, not division among Muslim countries. We are trying to walk in the path of respect for each other. Freedom of speech doesn't mean you can say anything you want to about religion."
Calling for tolerance of each other's views, he said, "Terrorism is not part of Islam, Islam has no problem with other religions or cultures. Islam respects women's empowerment and teaches the fight against terrorism."
"If any bad people do immoral things in the name of Islam, they represent themselves, not Islam," he said. "Islam is not responsible for their bad deeds."
At the time, OIC member states were deeply concerned about the recent rise of Islamophobia in various European countries.
The OIC Secretary-General thanked all countries, including Bangladesh, which have already provided financial assistance to Gambia to continue the legal battle in the Rohingya genocide case filed with the International Court of Justice (ICJ).
The OIC has already opened a special account to raise funds for Gambia in a case filed with the ICJ.
The organization called on other member states to provide more funding. Bangladesh has paid USD 500,000 to the OIC to assist the West African country in the case against Myanmar, the CMF said in an official statement.
Dr. Mohammad Javed Patwari, Bangladesh's Permanent Representative to the OIC, said in his address as the head of the Bangladeshi delegation that Bangladesh, despite its limited capacity, had already provided USD 500,000 to the OIC in support of the Gambia.