World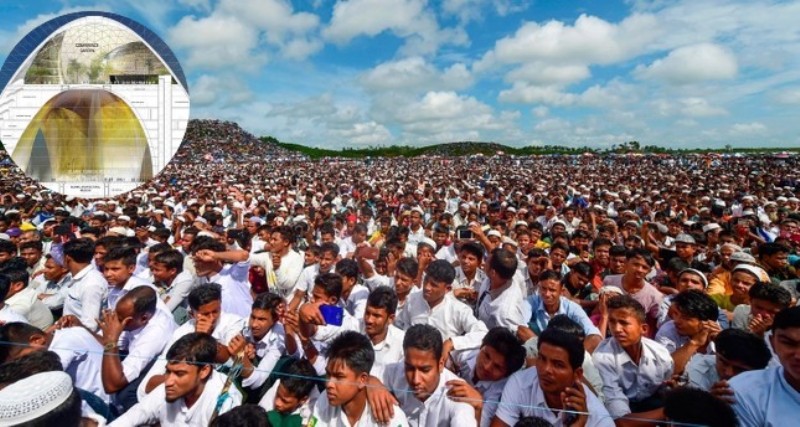 Collected
OIC foreign ministers meeting today; Forum to discuss Rohingya issue
Dhaka, November 27: The meeting of the foreign ministers of the Organisation of Islamic Cooperation (OIC) countries is starting today (Friday). The International Court of Justice (ICJ) case on the Rohingya genocide is expected to be on the agenda at the meeting.
OIC Secretary-General Dr. Youssef Al-Othaimeen said in a statement that the Council of Foreign Ministers (CFM) would discuss raising funds for the Rohingya case. Other issues in the Muslim world such as Palestine, the fight against violence, extremism and terrorism, Islamophobia and religious defamation will also be discussed.
The 47th session of the OIC Foreign Ministers will be held on November 26 and 27 in Niamey, the capital of Niger. The OIC Foreign Ministers will discuss political, humanitarian, economic, socio-economic and cultural issues, as well as other issues related to science and technology, the media and the OIC Plan of Action-2025.
The OIC Secretariat said the situation of Muslim minorities and communities in non-member states, as well as the promotion of civilization, cultural and religious dialogue, and other issues could come before the Council.
On Tuesday, Bangladesh Foreign Minister AK Abdul Momen said the OIC has taken the Rohingya issue seriously and all OIC members at the United Nations strongly support it. He hopes that the Rohingya crisis will dominate the CFM agenda, which will put new pressure on Myanmar and take back its citizens from Bangladesh.
The foreign minister was supposed to go to CFM, but a day before he left for Niger, he tested positive for coronavirus in Dhaka. In the absence of the Foreign Minister, the Permanent Representative of Bangladesh to the OIC and the Ambassador of Bangladesh to Saudi Arabia Dr Mohammad Javed Patwari will lead the Bangladesh delegation.
Momen said Gambia, a member of the OIC, had also volunteered for the ICJ on the Rohingya issue and needed financial support to fight the case. Dhaka called on OIC countries to stand by West African countries in financial assistance.