World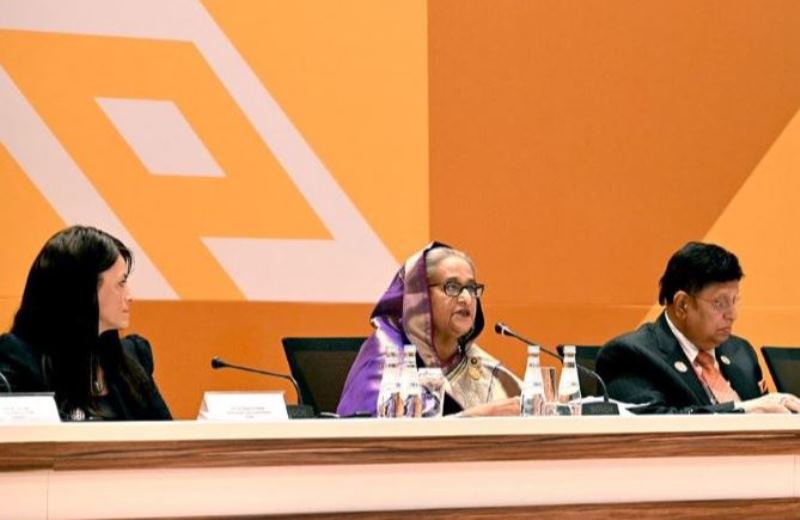 Photo: PID
PM asks for 5 main supports to build smart society
Doha, March 7: Prime Minister Sheikh Hasina has asked the country's development partners for five key measures to build a smart, innovative, and knowledge-based society, which she believes will help promote a peaceful, just, and inclusive society.
The Prime Minister presented these key endorsements at a side event titled 'Investing in Research and Development in the Least Developed Countries for Smart and Innovative Societies' at the Fifth United Nations Conference on Least Developed Countries held at Auditorium-3 of the Qatar National Convention Center (QNCC) on Monday (March 6).
As the first major aid, the Prime Minister mentioned providing appropriate incentives to the international private sector for the transfer of effective technologies to least-developed countries, including measures to combat climate change-related disasters.
As a second aid, she said, help LDCs invest in digital infrastructure to reduce the broadband divide and technological disparity. As a third aid, the Prime Minister called for increased cooperation between professional researchers and institutions to deal with the problems and challenges that the LDC countries are facing.
The head of government called for the continuation of LDC waivers under the TRIPS Agreement, particularly for pharmaceuticals and agro-chemicals, even after the transition. Regarding the fifth aid, she said, assistance in developing an intellectual resource system conducive to both innovation and development in the least developed countries.
Informing about the next vision of building a 'Smart Bangladesh' by 2041, she said that it will be based on four key elements - Smart Citizen, Smart Government, Smart Society, and Smart Economy.
Sheikh Hasina said that in 2009, her government promised the people to build a 'Digital Bangladesh' by 2021. At the time it seemed like a 'fairy tale'. But the Covid-19 pandemic has proven that we can keep our promises.
She said, this pandemic has taught us that LDC countries should not wait any longer to invest in scientific research and technological innovation.