World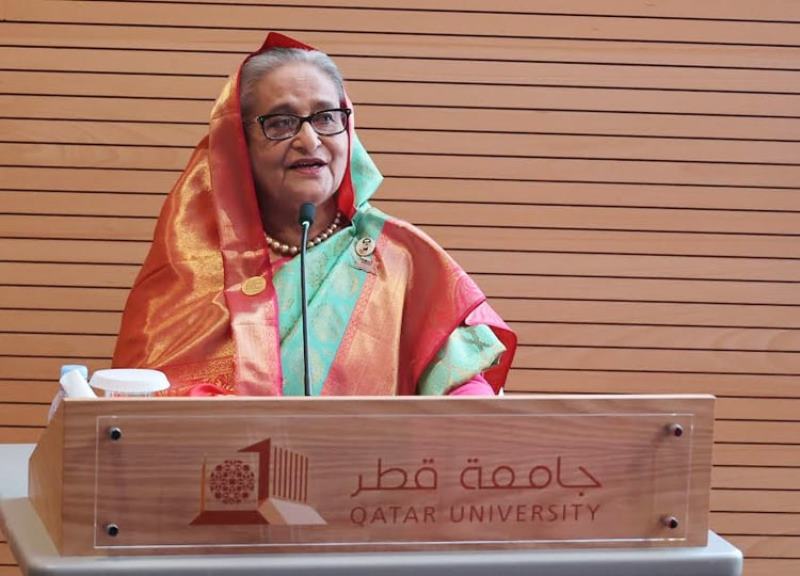 Photo: PID
PM attends inaugural session of Qatar Economic Forum
Doha, May 23: Prime Minister Sheikh Hasina attended the inaugural session of the third Qatar Economic Forum (QEF) in Doha on Tuesday (May 23) morning. The forum is being held at the Fairmont and Raffles Hotel in Lusail, Qatar.
Sheikh Hasina arrived at 5.32 pm on Monday (May 22) to attend the forum at the invitation of Emir Tamim bin Hamad Al Thani of Qatar. The main objective of this forum is to find solutions by increasing mutual cooperation among the international community to deal with the multi-faceted challenges and crises that are going on globally and the resulting adverse economic effects.
At the end of the day on Tuesday, Prime Minister Sheikh Hasina will address the students of Qatar University in Doha. Qatari Prime Minister Mohammad bin Abdulrahman bin Jassim Al Thani will hold separate meetings with Rwandan President Paul Kagame, Qatari Minister of State for Energy Saad bin Sherida Al Kaabi and Saudi Investment Minister Khalid al-Falih.
Apart from this, the Prime Minister will also attend the official dinner of the Qatar Economic Forum. She will return home on May 25 morning.