World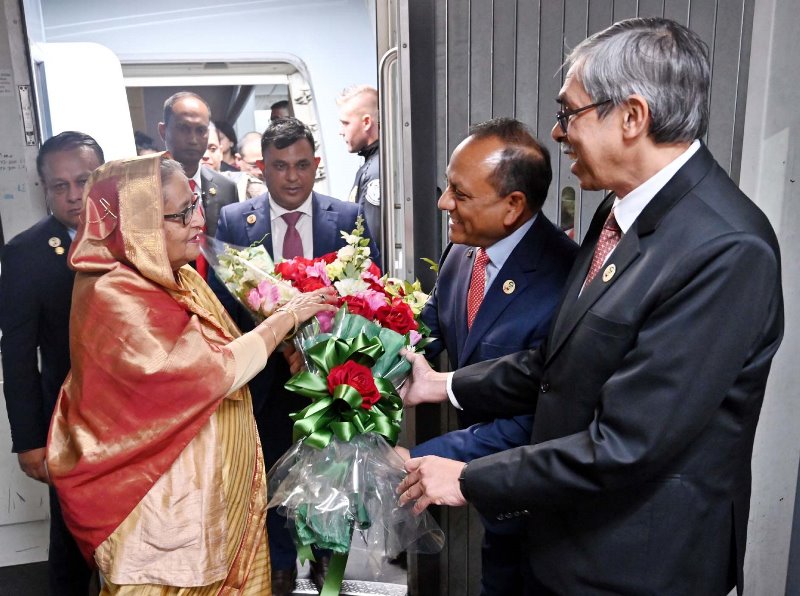 Photo: PID
PM reaches New York
New York, Sept 18: Prime Minister Sheikh Hasina has arrived in New York to attend the 78th session of the United Nations General Assembly (UNGA). The Prime Minister's Press Wing said that the plane carrying the Prime Minister landed at the John F. Kennedy International Airport in New York at 9:15 am on Monday Bangladesh time.
Yesterday (Sunday) morning, a VVIP flight of Biman Bangladesh Airlines left Hazrat Shahjalal International Airport carrying the Prime Minister and her entourage. The plane arrived at London's Heathrow Airport at 9:05 pm Bangladesh time. After a four-hour layover in London, the plane carrying the prime minister left for New York.
During her stay in New York from September 17 to 22, the Prime Minister will attend the high-level general discussion on the first day of the 78th General Assembly session at the General Assembly Hall at UN Headquarters on September 19. She will address the General Assembly session on September 22 between 1 pm and 2 pm local time.
The Prime Minister will also attend a dinner hosted by US President Joe Biden on September 19. Apart from attending the General Assembly session, Prime Minister Sheikh Hasina will attend several high-level bilateral and courtesy meetings on Rohingya crisis and climate change, Sustainable Development Goals (SDGs), universal health and finance.
Bangladesh Ambassador and Permanent Representative to the United Nations Muhammad Abdul Muhith and Bangladesh Ambassador to the United States Muhammad Imran received the Prime Minister at the New York airport. Apart from Prime Minister Sheikh Hasina, world leaders will gather in New York to attend the 78th UNGA session. This year's theme of this international conference is 'Rebuilding Trust and Restoring Global Solidarity: Accelerating Action on the Implementation of the 2030 Agenda, Towards Peace, Prosperity, Progress and Sustainability for All in the Sustainable Development Goals'.
The Prime Minister will address a high-level conference on 'Thinking for Food – Collaborating to Accelerate SDGs to Innovate Food Supply Chains' organized by UNIDO and Deloitte at Rockefeller Center in New York on Monday. She is expected to return home on October 4.