World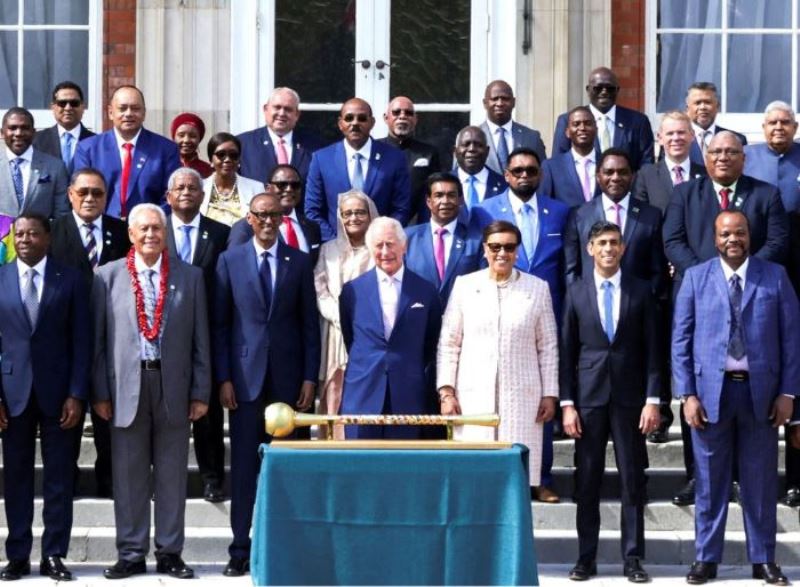 Photo: PID
Prime Minister attends reception given by King Charles III
London, May 6: Prime Minister Sheikh Hasina attended King Charles III's reception for heads of nation and government and foreign representatives ahead of the coronation of the King and Queen Consort on Friday. The reception was held at Buckingham Palace in the afternoon.
The Prime Minister arrived in London at 11:49 PM on May 4 to attend the coronation ceremony of King Charles III to be held on May 6, after a bilateral visit to Japan and an event marking 50 years of World Bank relations with Bangladesh in Washington DC, USA.
Prior to the reception, the Prime Minister attended the Commonwealth Heads of Government meeting as well as attending the biennial summit of the Commonwealth of Nations leaders on Friday afternoon. The conference was held at Marlborough House, the Commonwealth Secretariat in London. At this time, Commonwealth Heads of Government exchanged views with King Charles III.
A closed-door meeting of Commonwealth leaders was held in the main conference room, chaired by the Commonwealth Chair in Office of Rwandan President Paul Kagame. A joint photograph of the Commonwealth family was taken on the occasion.
74-year-old King Charles III became King of Great Britain and Northern Ireland on September 8, 2022, following the death of his mother, Queen Elizabeth II.
According to royal tradition, the coronation of a British monarch takes place after months of national mourning and massive preparations.
The coronation of King Charles III will take place at Westminster Abbey in London on May 6.
The event is expected to be attended by heads of state from Ireland, France, Spain, Belgium, Japan, Hungary and Australia.
Prime Minister Sheikh Hasina met King Charles III in London last year and mourned the death of Queen Elizabeth II.