World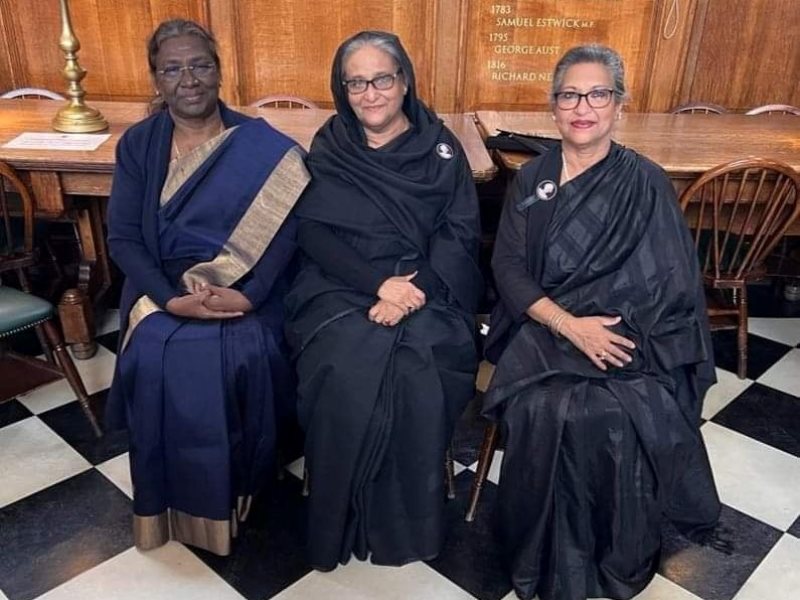 Photo: Awami League Facebook Page
Prime Minister joins Queen Elizabeth's funeral
London, Sept 20: Prime Minister Sheikh Hasina attended the funeral of late Queen Elizabeth II.
Hundreds of dignitaries including the current and former Prime Minister of Britain, US President Joe Biden and French President Emmanuel Macron joined it.
The Queen's funeral began on Monday (September 19) at London's Westminster Abbey, where Elizabeth II got married and was crowned.
At the start of the funeral, the Queen's coffin, draped with the national flag, and topped with the royal crown, was carried into the church by members of the Royal Navy in a gun carriage.
Then the queen's coffin was placed on a platform in front of the high altar inside the building. Earlier, British Prime Minister Liz Truss and Commonwealth Secretary General Baroness Scotland read scriptures for the Queen.
The Queen's coffin was then followed by a procession to Windsor for the second service. There were a total of seven groups in this mourning procession.
Queen Consort Camilla and Princess of Wales Catherine of Wales rode in a carriage behind the procession. In front of them were King Charles and important members of the royal family. They walk behind the coffin. Meghan Markle, Duchess of Sussex, and Sophie, Countess of Wessex, traveled in a second car. At the very front of the procession was a troop of the Royal Canadian Mounted Police. And the queen's coffin was flanked by a group of pallbearers and bodyguards.
After the ceremony, Queen Elizabeth II was buried next to the graves of her late husband, the Duke of Edinburgh, her father, King George VI, the Queen Mother, and her sister, Princess Margaret.
Prime Minister Sheikh Hasina arrived in London, UK on September 15 to attend the funeral of Queen Elizabeth II. Prime Minister's younger sister and Bangabandhu's youngest daughter, Sheikh Rehana, was also with her.