World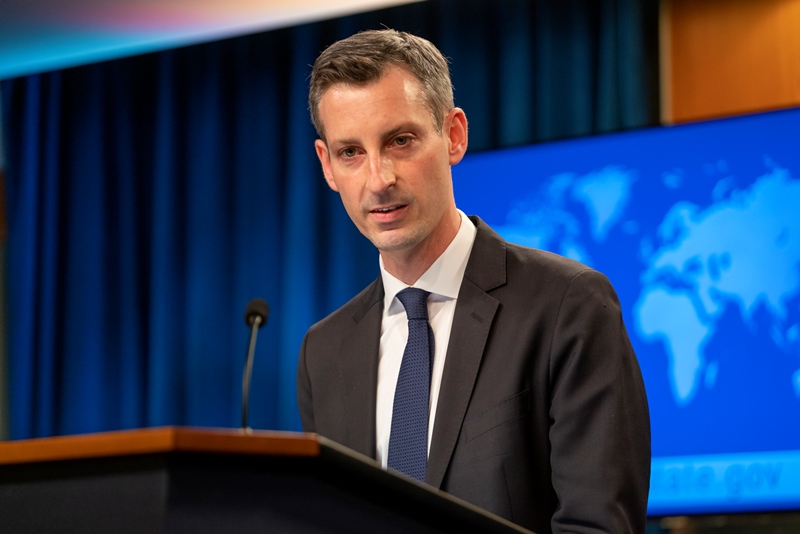 File photo/Wikimedia Commons
Providing support to RAB stopped since 2018: United States
Washington, Oct 15: US Department of State spokesperson Ned Price said that since 2018, the US has stopped giving support to Bangladesh's Rapid Action Battalion (RAB).
He said this in response to a question at the regular press briefing on Wednesday (October 12) local time.
Ned Price was asked, Prime Minister Sheikh Hasina, who recently returned to the country after visiting the United States, said that the United States formed the RAB and the United States provided training, equipment, and weapons to this force. RAB is operating according to the training it received from the US. What is your comment on the matter of the Prime Minister?
In response, Ned Price said, "The truth is that the United States has stopped providing support to the RAB since 2018 based on admissible evidence of serious human rights abuses by the RAB. Our collaboration with the force was terminated four years ago."
He also said that the reality is that in December last year, we imposed sanctions against six current and former officers of the RAB and the force. The Global Magnitsky Ban was imposed due to its involvement in serious and serious human rights violations. We have listed two former RAB officers under separate laws for human rights violations.
Highlighting the US position on human rights violations, Ned Price said, "Whether it's Bangladesh or South Asia or anywhere in the world, we put human rights at the centre of our foreign policy. We try to bring those involved in human rights violations to the fore."
Ned Price said the ban and visa restrictions on the RAB and its six officers are aimed at ensuring accountability and reform in the force, as well as preventing human rights abuses around the world.