World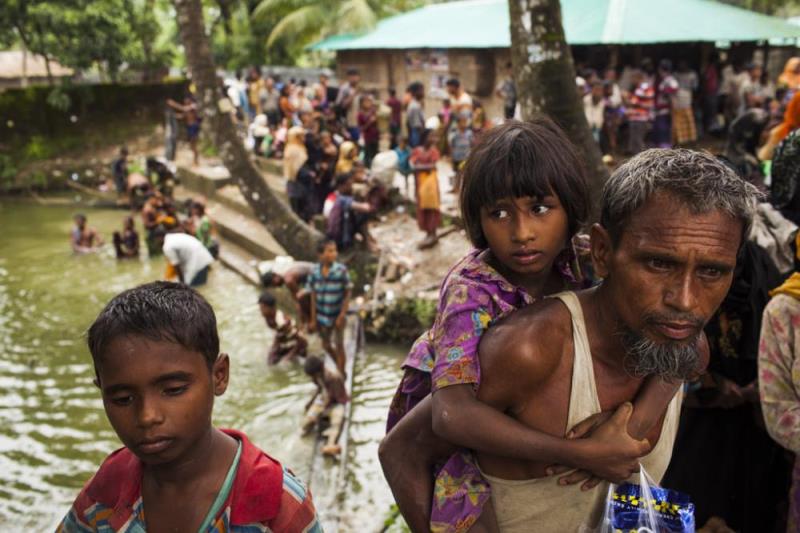 Brown/UNICEF
Rohingya: Myanmar's military government promises to take back 'displaced' refugees from Bangladesh
Naypyidaw, February 9: Myanmar's military ruler Min Aung Hlaing has promised to repatriate "displaced persons" from Bangladesh under a bilateral agreement between Myanmar and Bangladesh. General Min made the promise in his first televised speech eight days after the junta seized power on Monday. However, he did not use the word 'Rohingya' as in the past.
Massive protests against the army coup took place for the third day in a row on Monday. An all-out strike has also been observed on this day.
Curfews were imposed in some places to quell the protests.
However, the BBC reported that in his speech, General Min Aung Hlaing focused on explaining the reasons for the coup, rather than displaying might and threatning the countrymen.
He urged the citizens to look at the facts and figures without being emotional.
The general said his rule would not be like the 49 years of military control that lasted until 2011. Min Aung Hlaing vowed to achieve "true and constitutional democracy."
But that speech did not work. The BBC said that the general's speech has fueled anger among coup opponents. Many pictures have been seen on social media where people are protesting by banging utensils in front of TV screens.
In his speech, General Min referred to the 'displaced people' from Bangladesh without using the word Rohingya.
He also shared a tweet about the return of Rohingya from Bangladesh. "Rehabilitation of IDPs from IDP camps will also be implemented immediately," he added.
However, he did not mention the Cox's Bazar camp or Bhasanchar for the Rohingyas in Bangladesh.
Although the Rohingya have been in Rakhine for generations, Myanmar does not recognise them as citizens.
Using extremist Buddhism, the military has left a mark on the history of communal distrust and has spread hatred.
The period of anonymity of the Rohingyas began with the Citizenship Act enacted in 1982. Then the people of the Rohingya community have been given a dirty registration card, sometimes a blue-green receipt, sometimes a white card of voter recognition, sometimes a 'National Verification Card' or a colorful identity card called NVC.
Their identity has been tarnished step by step. Gradually they have been transformed into stateless community. The Rohingya now have one identity: the world's most endangered refugee population.