World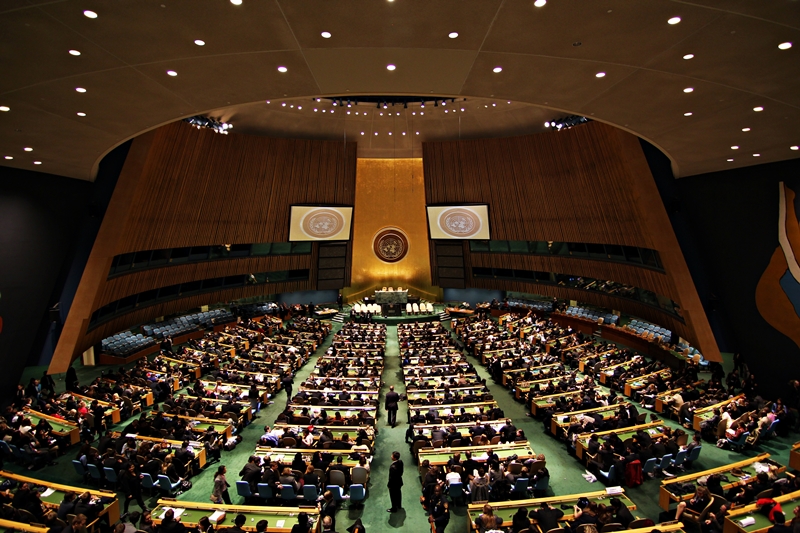 File photo/Wikimedia Commons/Basil D Soufi
Russia-Ukraine war: Resolution passed in UN, 32 countries including Bangladesh abstained from voting
New York, February 24: The United Nations General Assembly passed a resolution calling for the ending of the Russia-Ukraine war and the immediate withdrawal of Russian troops from Ukraine. 32 countries including Bangladesh, India, and China abstained from voting.
The resolution was passed by 141 votes in an emergency special session of the United Nations General Assembly on Thursday (February 23), a day before the first anniversary of the Russia-Ukraine war.
Russia, Belarus, North Korea, Eritrea, Mali, Nicaragua, and Syria voted against the resolution.
Ukraine and almost all Western countries including the United States, United Kingdom, and Poland, have voted in favour of this resolution. Three South Asian countries, including Afghanistan, Nepal, and Bhutan, also voted in favour of the UN resolution. Myanmar, representing the anti-junta Government of National Accord (NUG) at the UN, also voted in favour of the resolution.
On the other hand, Bangladesh, India, China, Pakistan, Sri Lanka, South Africa, Cuba, Congo, Armenia, and Vietnam abstained from voting. The former Soviet states of Tajikistan, Kyrgyzstan, and Uzbekistan also took a neutral stance on the resolution.
Bangladesh has voted in favour of one of the four resolutions against Russia brought to the United Nations since February 24 last year (2022) and has abstained from voting on all the others.