World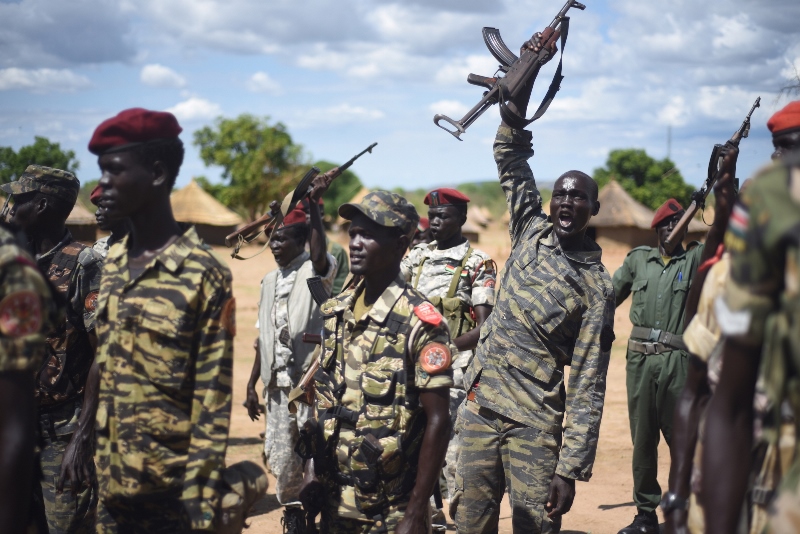 Photo: Wikimedia Commons/Flickr/Jason Patinkin (VOA)
Saudi Arabia rescues Indians and Bangladeshis from Sudan
Khartoum, April 25: There has been a power struggle between the military and paramilitary forces across Sudan, including its capital Khartoum. In such a situation, many countries are evacuating their embassies and citizens from Sudan.
Saudi Arabia has brought its nationals as well as some citizens of India, Pakistan and Bangladesh out of Sudan.
Saudi Arabia evacuated a total of 157 people from Khartoum. 91 of them are Saudi nationals. The remaining 66 are Indian, Bangladeshi, Pakistani and other nationals. Earlier, India's foreign minister sought Saudi Arabia's help to bring Indians from Sudan.
In the last few days, the two forces have declared a cease-fire, but neither side has accepted it. Even the three-day ceasefire that started last Friday on the occasion of Eid was not observed.
The World Health Organization says more than four hundred people have lost their lives. Several thousand were injured. However, the death toll is believed to be higher.
The United Nations says more than 20,000 people, mostly women and children, are seeking asylum in Sudan.
Meanwhile, the United States and the United Kingdom announced on Sunday that they had withdrawn their diplomats from Sudan. France, Germany, Italy, Spain and other countries are also in this list.
About 100 people were evacuated Sunday by three Chinook helicopters in a "quick and clean" operation, US authorities said. The US Embassy in Khartoum is currently closed.
The UK government has described the process of evacuating British diplomats and their families from Sudan as a 'complex and swift' operation. Foreign Secretary James Cleverley said the evacuation of British nationals remaining in Sudan was 'severely limited'.
Several other countries evacuated their citizens and diplomats from Sudan on Sunday. French President Emmanuel Macron confirmed that French nationals and others in Sudan had arrived in Djibouti on a plane on Sunday. There were also some Dutch nationals on that plane.
Germany's military said the first of three planes had left Sudan for Jordan with 101 passengers on board.
Italy and Spain evacuated their citizens. Spanish missions also included citizens of Argentina, Colombia, Ireland, Portugal, Poland, Mexico, Venezuela, and Sudan. Canadian Prime Minister Justin Trudeau said his government has evacuated its diplomatic staff.
The World Health Organization says more than 400 people have died in the conflict. Several thousand were injured.