World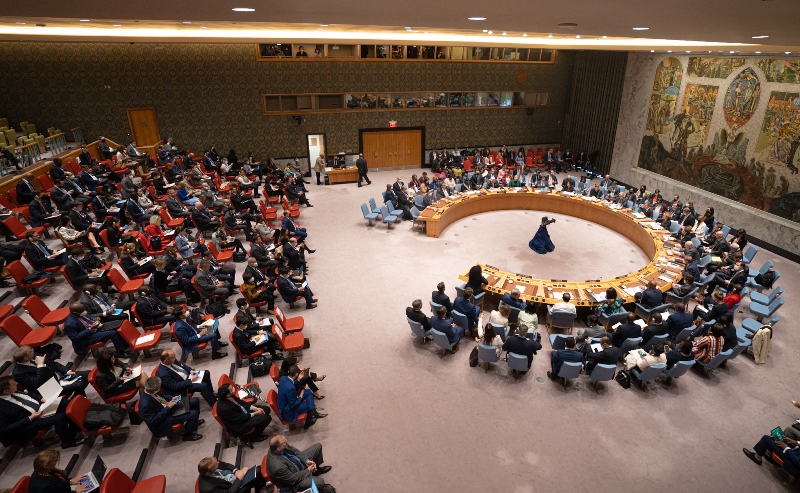 File photo/Wikimedia Commons
Security Council passes a resolution for first time to end Rohingya crisis
New York, December 23: A UN Security Council resolution on Myanmar was adopted for the first time in 74 years, calling for an end to violence in Myanmar and the release of all prisoners, including the country's ousted leader Aung San Suu Kyi.
The resolution brought by the United Kingdom, a permanent member of the United Nations Security Council, was adopted by a 12-0 vote on Wednesday. It also identified all the reasons behind the Rohingya crisis and called for creating a favorable environment for their safe, sustainable, and dignified repatriation.
The country's military seized power from the elected government of Myanmar led by Aung San Suu Kyi in a coup on February 1 last year. Soon after the coup, the Junta government arrested Suu Kyi, including many senior leaders of her party, and various high-ranking government officials.
Since then, thousands of pro-democracy civilians have been protesting against the military regime in the country. Various international human rights organizations have expressed concern that the junta government is using lethal weapons and force to suppress dissidents and crush pro-democracy protests.
The UK tabled the proposal, which was adopted by a 12-0 vote on Wednesday after three months of negotiations by permanent members of the UN Security Council. No member voted against this proposal. Not even a permanent member of the Security Council cast a veto. However, among the 15 member countries, China, India, and Russia abstained from voting.
British Ambassador to the United Nations, Barbara Woodward, said, "We have sent an unequivocal message to the Myanmar military today. They should have no doubt about it. We expect the Myanmar military to fully implement this proposal."
"We have also sent a clear message to the people of Myanmar. We want progress in areas of their rights, their wishes, and their interests," Woodward told the 15-member Security Council.
The UN Security Council has long been divided over how to deal with the Myanmar crisis. China and Russia, two of Myanmar's closest allies, are opposed to any strong action against the country. China, Russia, and India did not participate in the voting that took place on Wednesday.