World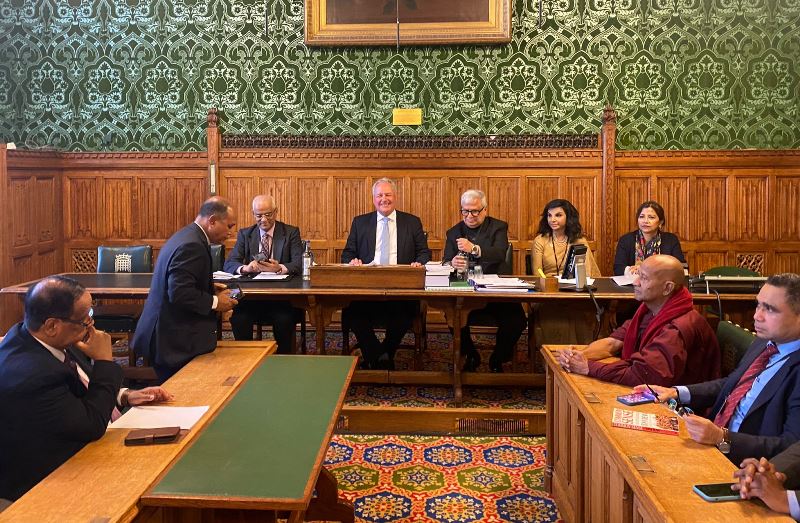 Photo: Collected
Seminar held at UK Parliament on Bangladesh's economic development and international trade
London, July 22: A seminar was held in the British Parliament on Bangladesh's economic development and international trade.
The panelists spoke on the initiative of Conservative Friends of Bangladesh Parliamentary Board President Bob Blackman MP and with the overall support of Sujit Sen, Deputy Chair of Conservative Friends of Bangladesh, highlighting the incredible development of Bangladesh and various aspects of international trade.
On July 18, London time at 5 pm in Perlante House Committee Room 9, the seminar was attended by members of the British Parliament, academics, international development researchers, and prominent people of the British Multicultural Society. In the seminar, Foreign and Commonwealth Office Minister Right Honorable Marie Trevelyon MP spoke praising the incredible development of Bangladesh under the leadership of Bangladesh Prime Minister Sheikh Hasina.
Right Honorable Jane Hunt MP, Birendra Sharma MP, Economic Adviser to the Prime Minister of Bangladesh. Dr. Mashiur Rahman, State Minister of Planning Dr. Shamsul Alam, Former Minister Tarana Halim MP, Bangladesh High Commissioner in London Saida Muna Tasnim, Additional Secretary of Ministry of Commerce Noor Mohammad Mahbubul Haque.
Reader in Marketing and Associate Head (Treaty and External Relations) Brunel Business School Dr. Bidith de, Bruner School Associate Professor Business and Impact Specialist Dr. Brian McIntosh, Professor Dr. Oksana Grew Head of Business Brunal School, Barrister Prashant Barua etc.
Economic adviser to the Prime Minister of Bangladesh in the seminar Dr. Moshiur Rahman gave his speech highlighting poverty alleviation, employment, international trade, per capita income and various Megha projects taken by the government and overall development.
Tarna Halim MP said that in 1975, the anti-nationals wanted to take back Bangladesh by killing the father of the nation, the architect of Bangladesh, in his own family. God forbid, Sheikh Hania was saved by God to change the fate of the people of Bangladesh. With her hands, Bangladesh today has been promoted from a poor country to a developing country. In 2041 there will be no more poverty in Bangladesh.
High Commissioner of Bangladesh Saida Muna Tasnim highlighted the 52-year history of friendship between Bangladesh and Britain and said, Britain's relationship with Bangladesh has been excellent ever since the then Prime Minister Edward Heath welcomed the Father of the Nation Bangabandhu Sheikh Mujibur Rahman when he was released from prison in Pakistan and came to London.
To commemorate the memory of that friendship, the Bangladesh Mission has launched the Bangabandhu-Edward Heath Award.
The organizer of the seminar, Bob Blackman MP, said that the way Bangladesh is moving forward is really commendable - if this trend continues, Bangladesh will be one of the richest countries in Asia. And it has become possible because of Sheikh Hasina's visionary leadership.
Salman F. Rahman, investment adviser to the Prime Minister of Bangladesh in the seminar And international relations advisor Dr. Gahar Jizvi was supposed to attend but could not attend due to personal problems Sujit Sen, one of the assistants of the seminar said.