World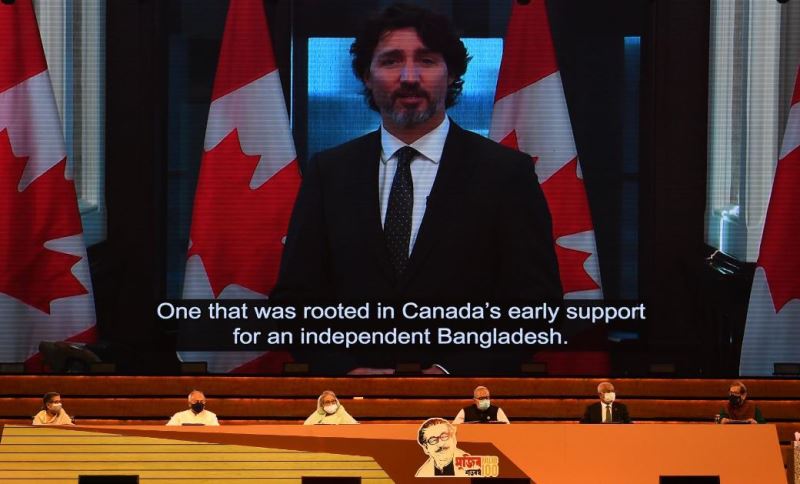 PID
Sheikh Mujibur Rahman valued people the most: Trudeau
Paris, March 18: The Prime Minister of Canada Justin Trudeau has mentioned that Bangabandhu Sheikh Mujibur Rahman gave the most importance to the people. He said that Sheikh Mujibur Rahman has shown that lasting change in history is possible because of one person. He gave the most importance to people. So his vision has become a reality.
He said this in a video message on the occasion of Bangabandhu's birth centenary on Wednesday (March 16).
The Prime Minister of Canada said, "Bangladesh has changed a lot since I visited Bangladesh with my father. The country has made unprecedented progress in the last 50 years."
"New opportunities have been created for the people of the country. Today we are able to celebrate because of Sheikh Mujibur Rahman's vision of building an independent and democratic country. It is possible because of his love for the people of this country."
"Sheikh Mujibur Rahman had a strong relationship with my father. The two countries have maintained strong ties since then. Bangladesh has undergone a radical transformation in the social and economic spheres and Canada is a partner in this journey. We have contributed to Bangladesh's growth and women's economic empowerment. Canada is committed to working with Bangladesh on other areas, including child health and education, and skills development for the youth community."