World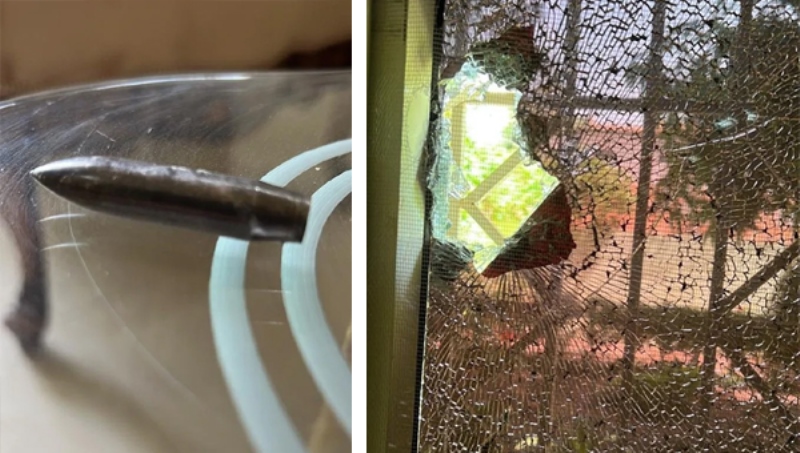 Photo: Collected
Shots fired at Bangladesh Embassy and Ambassador's residence in Sudan
Khartoum, April 27: At the beginning of conflict between the Sudanese army and paramilitary forces (RSF), the residence of Bangladesh's acting ambassador Tarek Ahmed in the country's capital, Khartoum, was attacked on April 15.
Machine gun fire penetrated through the walls and windows of the ambassador's house. Then on April 22, during the fighting between the Sudanese army and the paramilitary forces, machine gun bullets penetrated through the windows and walls of the Bangladesh Embassy. However, no one from the Bangladesh Embassy was injured in these two shooting incidents.
It has been reported that the Bangladesh Embassy officials led by the Ambassador-in-Charge outside Khartoum, the capital of Sudan, have started the process of safely returning Bangladeshis staying in the country.
Acting Ambassador of Bangladesh in Sudan Tarek Ahmed told a media that there are about 1500 Bangladeshis in Sudan. Among them, there are about 1,200 Bangladeshis in Khartoum. Preparations are being made to take 500 Bangladeshis to Jeddah in the first phase of this month. That is why the embassy is trying to hire a bus to take them to a safe place. Initially, 500 Bangladeshis will be taken in 10 buses to a town called Port Sudan and from there a ship or ferry will reach Jeddah safely.
The ambassador told the media about the attack on the house and the embassy, "Even after the machine gun fire hit my house, we continued to work in Khartoum. But on April 20th, on the advice of a friendly country in Europe, I left the mission and home within an hour and left for the unknown.
The ambassador said that seven people including wives, colleagues and their family members were traveling in the same car. The area was deserted. After a while paramilitary forces stopped the car and asked. Although the destination is unknown, at one stage it was decided that the third secretary of the embassy and the administrative officer will be going to the area.
Acting ambassador said that there was a ceasefire on April 19. At that time, five diplomats of the country left for the airport in a car of the Malaysian embassy. On the way paramilitary forces blocked their way. Malaysian diplomats have asked the RSF members why they were detained. The angry Sudanese paramilitary forces seized the Malaysian diplomats' mobile phones. Then forced them to get down from the car and return to the mission.