World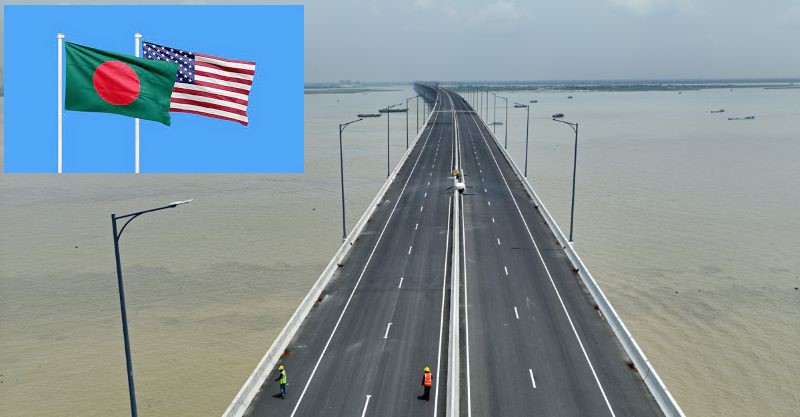 Collected
The United States congratulates Bangladesh on the inauguration of the Padma Bridge
Dhaka, June 24: Prime Minister Sheikh Hasina will inaugurate the much-awaited Padma Bridge tomorrow (Saturday) at 10:00 am. The United States has congratulated Bangladesh on the historic moment of the inauguration of the bridge. A statement from the US Embassy in Dhaka was issued on Friday (June 24th).
The statement said the Padma Bridge would create new and important connections within Bangladesh, encourage trade and further improve the quality of life.
It also says that building sustainable transport infrastructure to efficiently connect people and goods plays an important role in promoting inclusive economic growth.
Another example of Bangladesh's leadership in expanding regional connectivity in South Asia is the Padma Bridge. The bridge is also expected to increase the country's GDP by 1.23 percent. With the opening of the bridge, economic activities will increase in the southern and south-western regions of the country and the supply system will also improve.
For the people of the South, this bridge is a different kind of emotion. Because they have been suffering for decades while traveling across the Padma in launches or ferries to Dhaka. The people concerned are hoping that the Padma Bridge will also play a significant role in the tourism sector of Bangladesh. Because if the bridge is opened, the travel time from Dhaka to Kuakata or Sundarbans will be reduced a lot.