World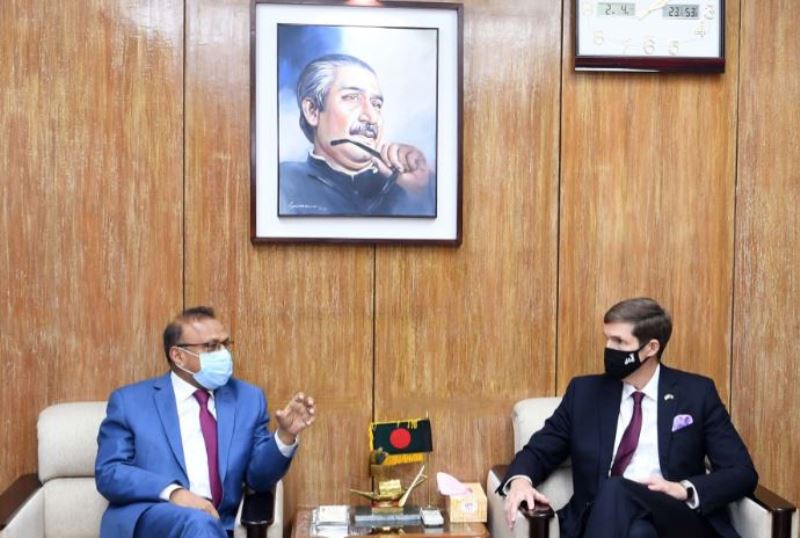 PID
The United States stands by Bangladesh on the Rohingya issue: Ambassador
Dhaka, February 5: Earl R. Miller, US Ambassador to Dhaka, said that the United States is on the side of Bangladesh on the Rohingya issue.
"We stand by Bangladesh on the Rohingya issue through the international community," he said. "Bangladesh has been carrying Rohingyas for a long time. We will all work together in this regard."
Earl R. Miller met with Local Government Minister Mohammad Tajul Islam on Thursday (February 4th). He said this in response to a question from the journalists after the meeting.
After the meeting, Minister for Local Government, Rural Development and Cooperatives Mohammad Tajul Islam said the two countries have a long-standing relationship on various issues, including garment exports. "The American people have helped us in many ways in our war of independence and have stood by us. They have shown interest in being by our side at various times since our recognition and have been by our side."
"The United States wants to work on all of our city corporation issues," he said. "CDC has a program that they want to work with. They expressed interest in this, I congratulate them."
Responding to a question, the local government minister said it was not a money project, they would work on a philosophy or model. "The bottom line is that they want to develop a model for us here. They have this model in different countries of the world including Singapore and different European countries."