World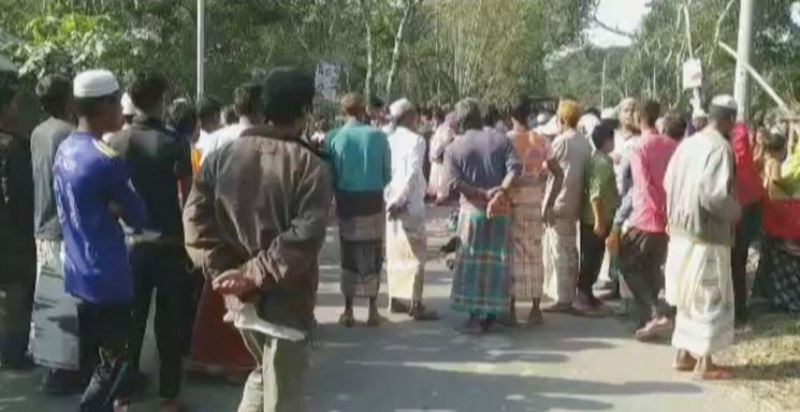 Collected
Three of a family among four killed in Pabna road accident
Dhaka, December 18: Two brothers, their cousin and a van driver were killed when a truck overturned on their way home from a holiday. The incident took place in the Rangalia Tiktikipara area of Pabna's Bhangura-Faridpur road around 1.30pm on Friday (December 18).
The deceased were identified as brothers Emon Hossain, 17, and Imran Hossain, 15, and their cousin Summa Khatun, 14. They are residents of Bhangura village under Bhangura Sadar Union.
However, the identity of the deceased van driver was not found.
Summa's sister Nupur Khatun (28) has been sent to Rajshahi Medical College Hospital in critical condition.
Bhangura Police Officer-in-Charge (OC) Anwar Hossain said four relatives of the same family were going to the house in a battery-powered autovan. They were going from Parbhangura village to Char Bhangura Hatgram. A speeding truck coming from Baghabari crushed the autovan while the van driver was riding on the Mini World Road at Rangalia Tiktikipara from the side road. Two brothers, their cousin and the van driver were killed on the spot. The identity of the slain van driver could not be ascertained till the writing of this report (3 pm).
The injured Nupur Khatun (28) was taken to Bhangura Upazila Health Complex by the locals. However, doctors sent him to Rajshahi Medical College Hospital as his condition was critical.
OC Anwar Hossain said the truck fled shortly after the accident. Legal action is being taken in this regard.