World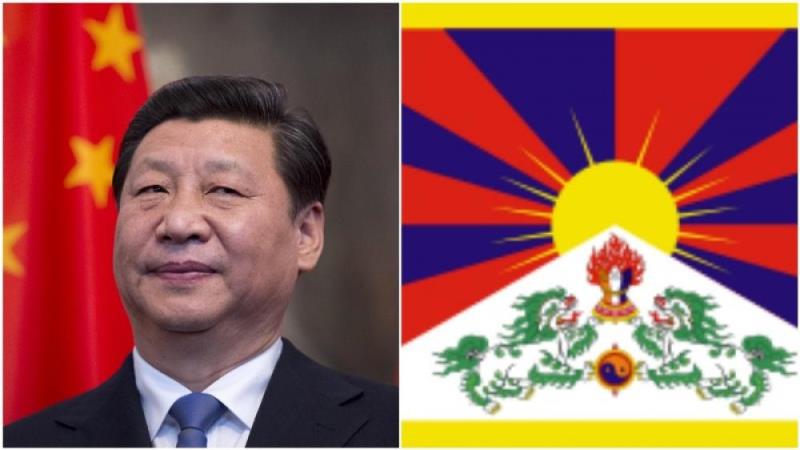 Collected
Tibetans in Switzerland and Liechtenstein ask UN to hold China accountable for genocide in Tibet
Geneva, June 29: The Tibetan Community of Switzerland and Liechtenstein recently submitted a five-point appeal to the UN which includes calls to end China's cultural genocide in Tibet, its interference in Tibetan religious beliefs and traditions, among others, during their recent demonstration held parallel to the ongoing 47th regular session of the UN Human Rights Council.
The demonstration was held in front of the UN Human Rights Office this Friday.
After observing a minute of silence in respect and memory of Tibetans who have lost their lives under the Chinese Community regime, the Community members held placards and chanted slogans against the deteriorating human rights situation and decades of CCP's oppression in Tibet, Central Tibetan Administration website said.
The Presidents of the Tibetan Community, Tibetan Women's Organisation in Switzerland, Tibetan Youth Association in Europe and the representative of the French-speaking section of the Swiss-Tibetan Friendship Association also addressed the gathering.
The appeal letter called upon the UN to:
Break silence on Tibet and Speak about the egregious human rights violations in Tibet;
Urge China to stop the ongoing cultural genocide in Tibet;
Urge China to stop meddling in the religious beliefs and traditions of Tibetans to release Tibet's 11th Panchen Lama Gedhun Choekyi Nyima and share his whereabouts;
Urge China to stop the torture and arbitrary detention of Tibetans and release the Tibetan political prisoners;
And to stop the forceful resettlement of Tibetan nomads and the militarized forced labour camps in Tibet.