World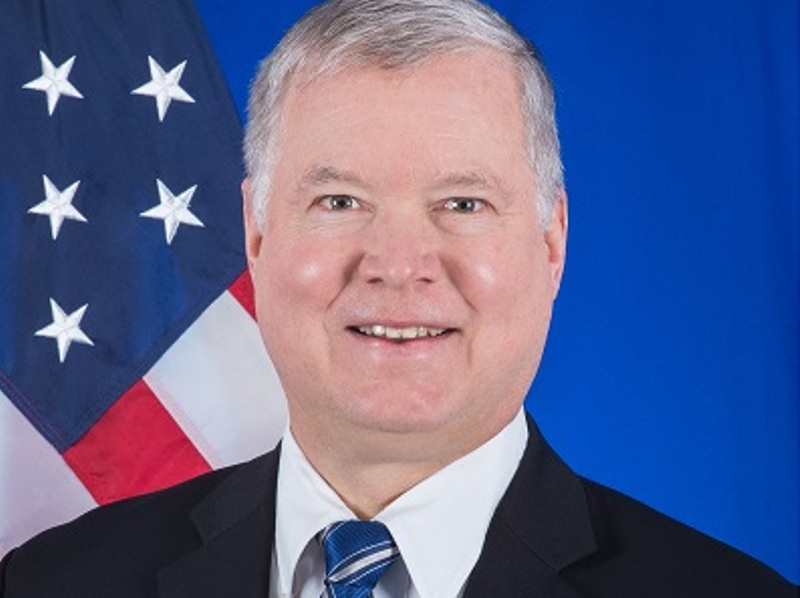 Wikipedia
U.S. Deputy Secretary of State Stephen Biegun to visit Dhaka on Wednesday
Dhaka, October 14: US Deputy Secretary of State Stephen E. Biegun will arrive in Dhaka on a three-day visit on Wednesday afternoon. The diplomat will discuss Bangladesh-US cooperation in tackling the Covid-19 pandemic as well as issues related to the Indo-Pacific Strategy (IPS).
Biegun will meet Bangladesh's Foreign Affairs minister Dr. A K Abdul Momen at the Padma, a state guest house, on Thursday morning. Later, the US diplomat will meet Prime Minister Sheikh Hasina at noon.
The US Deputy Secretary of State will attend a dinner and meeting with State Minister for Foreign Affairs Md. Shahriar Alam on Wednesday night.
Biegun's schedule includes a visit to Kurmitola General Hospital on Thursday to monitor Bangladesh's response to the Covid-19 pandemic, where he will hand over medical equipment to hospital authorities.
Later, he will visit the Bangabandhu Memorial Museum at 32 Dhanmondi and pay homage to the Father of the Nation, Sheikh Mujibur Rahman.
Earlier, Biegun completed a three-day visit to New Delhi.
In India, he met with the country's foreign minister Dr. S Jaishankar and Foreign Secretary Harsh Vardhan Shringla.
Earlier, Foreign Minister. Abdul Momen said that he would raise the Rohingya issue with the United States and ask for cooperation in strengthening the repatriation of the displaced Rohingya people from Myanmar, at the meeting.
"Their (Rohingya) responsibility is not just ours, it is the responsibility of the whole world," he told reporters on Monday. "The Rohingyas must return to their country."
The Foreign Minister said Dhaka would propose to the United States to invest here in infrastructure development under the Indo-Pacific Strategy.
"We have no objection to the IPS in the United States, but they (the United States) must come forward to develop the infrastructure here to make the IPS effective," he said.
Momen said he would raise the issue of visa for potential Bangladeshi students, adding that the US embassy here has not yet started issuing new student visas for Bangladeshi nationals because of Covid-19.
The US Deputy Secretary of State will leave Dhaka on Friday.