World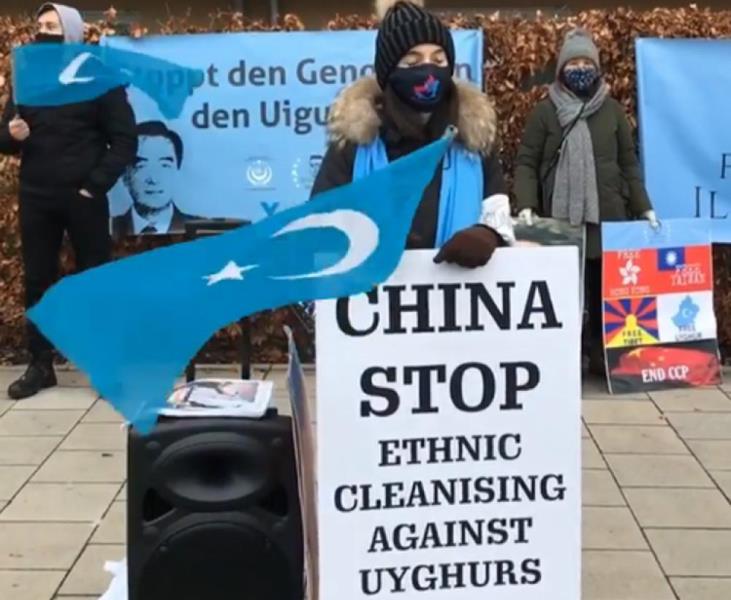 World Uyghur Congress Instagram page
Uighur women raped, sexually abused in Chinese re-education camps: Report
London, February 22: According to a recent BBC investigative report, women are being systematically raped, sexually abused and tortured in 'educational camps' for Uyghurs in China.
One of the abused women, Tursunay Ziawudun, said the abusive men wore masks. Incidentally, there is no coronavirus in that place now. These men wear a kind of suit, which is not a police uniform, said the woman.
Ziawudun told the news channel that those people had taken her too.
"It will probably be the biggest wound of my life that I will never forget," she said.
She spent nine months in a secret prison in China's Xinjiang region.
According to neutral estimates, more than a million men and women are being held in those vast camps. The BBC reports that China claims the camps are "re-education" centers for Uighurs and other minorities.
Ziawudun, who fled Xinjiang after being released from the camp and is now in the United States, told the BBC that "every night" girls were picked up from cells and raped by one or more masked Chinese men.
It is impossible to verify what Ziawudun said because of the very strict rules on journalists in China, but the documents she gave to the BBC about his travels and immigration from China matched the timing of her story.
Her description of the camp in Xinwan County, known to the Uyghurs as Kunez County, matched with a satellite image seen by the BBC. What she said about the daily life of the camp, as well as the nature and method of torture, is similar to the descriptions of other former campers.
The 2017-18 documents of the Kunez County Judiciary, handed over to the BBC by Adrian Zeng, a Chinese policy expert in Xinjiang, call for the "transformation" of "major groups" of people through education. In China, however, these phrases are used to inspire Uyghurs in a particular ideology. In one such document, this teaching is described in terms of 'brainwashing', 'cleansing the heart' and 'expelling the devil'.
A Kazakh woman detained for 18 months in such a concentration camp told the BBC that Uyghur women were forcibly stripped and handcuffed. They were then released with the Chinese people.
"My job was to undress them and put handcuffs on them, so that they could not move too much," said Gulzira Auelkhan.
"Then when I left the girls in the house, a man would come in - one of them was a Chinese or a policeman from outside. I would sit quietly by the door. After the man left, I would take the girl for a bath," she said.
Among the women detained in the camp, she said, "Chinese men paid to get beauties."
Following the BBC report, politicians from around the world have gathered at the Inter-Parliamentary Alliance on China to demand a UN-led international inquiry into crimes against humanity and genocide in Xinjiang, according to Bitter Winter.
UK report:
A UK government minister, Nigel Adams, said in parliament on Thursday that the report showed "clearly evil acts", reports BBC.
Ziba Murat, daughter of missing Uyghur doctor Gulshan Abbas, says she texted her friend who messaged her telling her not to read the report, Campaign for Uyghurs reported.
She stated on Twitter that "as a daughter of an innocent Uyghur woman being detained, I want to ask if anyone still thinks it is fine to be bowing to China and turning their back on Uyghurs? That is equally complicit with those crimes."
Other members of the CFU team also responded
"I read half of it and my heart is so broken that I stopped in the middle," said Akida Pulat, CFU Outreach Director, whose own mother, renowned Uyghur scholar Rahile Dawut, has been missing since 2017.
Program Director Babur Ilchi stated, "I read it this morning and I haven't felt right since."