World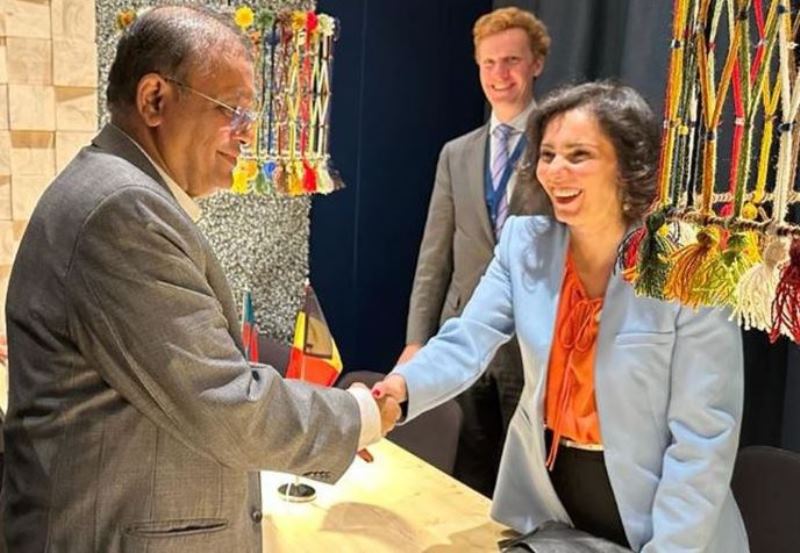 Photo: PID
UK-Belgium to cooperate in Rohingya repatriation
Stockholm, May 15: Information and Broadcasting Minister Dr. Hasan Mahmud joined the second EU Indo-Pacific Ministerial Forum in Stockholm, the capital of Sweden.
He led the Bangladesh delegation at the day-long conference of the forum held in Stockholm on Saturday local time. At the same time, the minister held a bilateral meeting with Belgian Foreign Minister Hadja Lahabib, UK Minister of State for Foreign Affairs, Commonwealth and Development Lord Ahmed and Portuguese Secretary of State Francisco Andrés.
During the meeting with Lord Ahmed, Minister of State for Middle East, South Asia, North Africa and United Nations Affairs of the United Kingdom, the Information Minister discussed the overall multifaceted relations between Bangladesh and the United Kingdom. Discussing the Rohingya repatriation, the UK Minister of State assured that the UK will continue to support Bangladesh on the Rohingya issue and the country will play an active role in ensuring the sustainable return of the Rohingyas to their homeland Myanmar.
In the meeting, they focused on cooperation in combating climate change and trade and investment. The UK Minister of State thanked Bangladesh Prime Minister Sheikh Hasina for attending the historic inauguration ceremony of King Charles III and Queen Camilla and praised the economic development of Bangladesh under the dynamic leadership of Prime Minister Sheikh Hasina.
Rohingya repatriation was also discussed in a bilateral meeting with Belgian Foreign Minister Hadja Lahabib and the Belgian minister expressed sincere support in this regard. They also emphasized on increasing trade between the two countries.
Meanwhile, Portuguese Secretary of State Francisco Andre told Minister Hasan Mahmud in the meeting that the Portuguese government has undertaken the process of opening a consular mission in Dhaka within the next year. This will make it easier for Bangladeshis to travel to Portugal. Information Minister welcomed this initiative.
Practicing the activity and hardworking spirit of the growing number of Bangladeshis in Portugal, Francisco Andre said that they are making a positive contribution to the economy in harmony with the Portuguese society.