World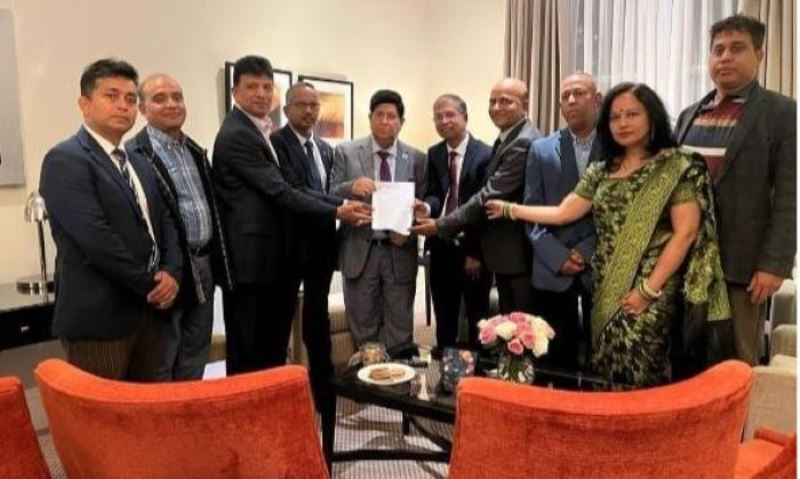 Photo: Collected
UK's Hindu community appreciates PM Hasina's role in establishing secular Bangladesh
London, Oct 2: Leaders of the Bangladesh Hindu Association, which represents the Hindu community of Bangladeshi origin in the UK, lauded Prime Minister Sheikh Hasina's visionary leadership for significant economic development and practical steps towards establishing a secular and oppression-free democratic Bangladesh.
They made this comment during a meeting with Foreign Minister Dr. AK Abdul Momen led by Association Chairman Prashant Dutta Purkayastha in London on Saturday, according to a press release of the Ministry of Foreign Affairs on Sunday.
In the meeting, the Foreign Minister urged them to represent Bangladesh's religious harmony as well as the country's achievements in the UK. Bangladesh Hindu Association expressed their concern for the welfare of their community members and relatives in Bangladesh during the upcoming autumn Durga festival and the upcoming general elections.
Dr. Momen assured them that strict precautionary measures and necessary steps will be taken during Durga Puja and the upcoming elections to protect the rights of the Hindu community.
The Foreign Minister emphasized the commitment of Bangladesh Government to ensure religious peace, harmony and security. Bangladesh Hindu Association thanks and appreciates the Foreign Minister for his support and commitment to protect the values of Hindu and other religious communities.
The Hindu Association handed over a petition to the Minister of State to ensure the safety and security of their relatives.