World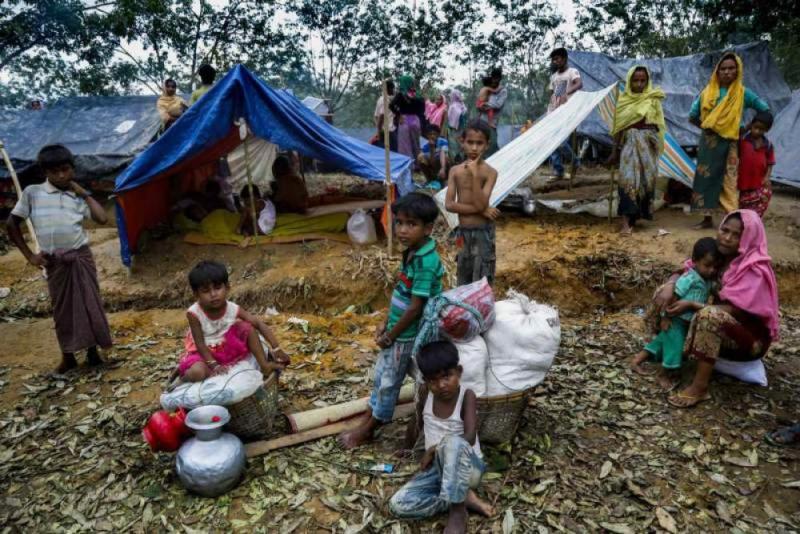 Soikat Mojumdar/WFP
UK urges world not to turn its back on the plight of Rohingya community
Dhaka, October 23: Britain's Foreign, Commonwealth and Development Minister Dominic Raab has called on the world community not to "turn a blind eye" to the plight of the Rohingya, saying the UK was committed to helping save the lives of the Rohingya.
"I urge the world not to turn a blind eye to the plight of the Rohingya and to take the necessary steps to ensure that the fleeing Rohingyas return to their homeland safely," the British High Commission in Dhaka said in a press release on Thursday.
The British Foreign Secretary made the remarks while announcing a new GBP 47.5 million aid to help the 860,000 displaced Rohingya people as well as help Bangladesh cope with the coronavirus and natural disasters.
The additional aid was announced following a UK embargo on perpetrators of violence against the Rohingya and today before a joint pledge conference of the United Kingdom, the United States, the European Union (EU) and the UNHCR.
The new aid, announced by the foreign minister, will be used to provide food, health care, water and sanitation to the Rohingya, as well as to provide counseling to the Rohingya, who have been displaced by the violence in Myanmar. The assistance will increase the educational opportunities of 50,000 young people, as well as create isolation and medical centers for people infected with the coronavirus.
In addition, this UK assistance will be spent on the people of Bangladesh.
Bangladesh has sheltered the largest number of Rohingya refugees.
This assistance will further strengthen Bangladesh's health care system in tackling COVID-19. It also includes the UK's continued support to Bangladesh in dealing with natural disasters such as floods.
Today's conference will bring together countries to show solidarity with the Rohingya people, as well as support their host countries as refugees.
The conference will call on the countries concerned to pledge financial assistance to address the humanitarian crisis.
The United Nations estimates that Bangladesh needs USD 1 billion this year to help Rohingya refugees.
But so far less than half of that money has been collected.
As a result of today's announcement, the total amount pledged by the United Kingdom to address the Rohingya crisis in Bangladesh stood at around GBP 300 million.