World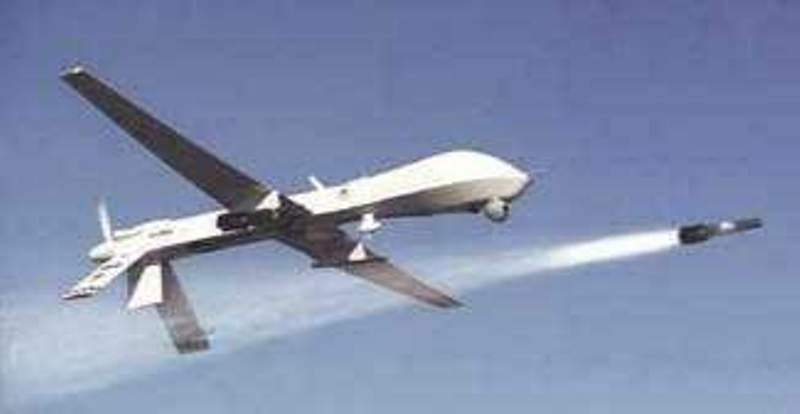 Wikimedia Commons
US carries out airstrike in Kabul, targets suspected ISIS-K car bomb
Washington: The US government on Sunday carried out an airstrike which targeted a suspected ISIS-K car bomb which was heading towards the airport in the city, media reports said.
A US defense official was quoted as saying by CNN a significant secondary explosion indicated a substantial amount of explosive material.
A drone carried out the attack. The initial indication is that there were no civilian casualties, the official said.
"US military forces conducted a self-defense unmanned over-the-horizon airstrike today on a vehicle in Kabul, eliminating an imminent ISIS-K threat to Hamad Karzai International airport," Capt. Bill Urban, CENTCOM spokesperson, was also quoted as saying by CNN.
Meanwhile, a rocket exploded in a residential area in the Afghan capital on Sunday, three days after a deadly suicide bombing killed nearly 200 people at the Kabul airport.
A rocket slammed into a house in the Khawja Bughra area in Kabul's 11th security district, which is west of the airport, reports UNI news agency.
Dense plumes of smoke could be seen rising into the sky from the explosion. The rocket landed on a house in a crowded locality.
The attack came hours after US President Joe Biden warned that another terrorist attack on Kabul's airport is "highly likely in the next 24-36 hours".
On Friday, the US killed two "high profile" ISIS-Khorasan targets in a drone attack in Nangarhar province and injured another, in a retaliatory step following the airport suicide attack that killed 13 US service members.
On Thursday, an ISIS-K suicide bomber exploded himself in the midst of a crowd of people seeking to leave Afghanistan, just outside the airport, killing nearly 200 people and wounding dozens of others.