World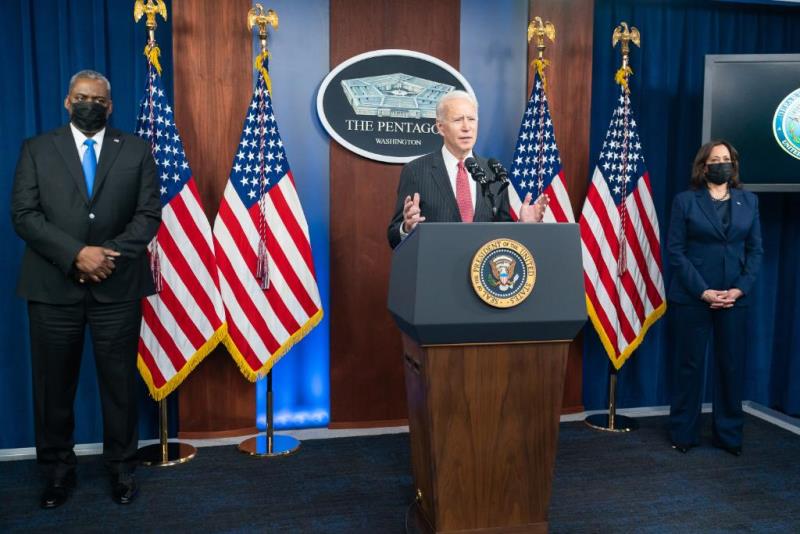 twitter.com/POTUS
US carries out airstrikes in Syria on Iran-backed militias after Prez Biden nod
Washington DC, February 26: Following orders from US President Joe Biden, the US Military carried out airstrikes 'against infrastructure utilized by Iranian-backed militant groups in eastern Syria', a Pentagon release said.
The airstrikes were carried out on Thursday evening (US time).
"These strikes were authorized in response to recent attacks against American and Coalition personnel in Iraq, and to ongoing threats to those personnel. Specifically, the strikes destroyed multiple facilities located at a border control point used by a number of Iranian-backed militant groups, including Kait'ib Hezbollah (KH) and Kait'ib Sayyid al-Shuhada (KSS)," the press release said, quoting Pentagon Press Secretary John Kirby.
He said, "This proportionate military response was conducted together with diplomatic measures, including consultation with Coalition partners."
The move comes after a civilian contractor was killed and a US service member and five other contractors were injured, on February 15, when the rockets hit areas in Erbil city- the capital of Kurdistan.
Among the targetted areas was a base used by the US-led coalition.
"The operation sends an unambiguous message: President Biden will act to protect American and Coalition personnel. At the same time, we have acted in a deliberate manner that aims to de-escalate the overall situation in both eastern Syria and Iraq," Kirby said.
While the US did not confirm any casualties, the UK-based Syrian Observatory for Human Rights said the airstrikes killed at least 17 pro-Iranian fighters.
Rami Abdul Rahman, the founder of the watchdog told AFP: "The strikes destroyed three lorries carrying munitions. There were many casualties."
Though the Kait'ib Hezbollah denied any involvement in the February 15 attacks, US Defence Secretary Lloyd Austin told reporters, "We know what we hit."