World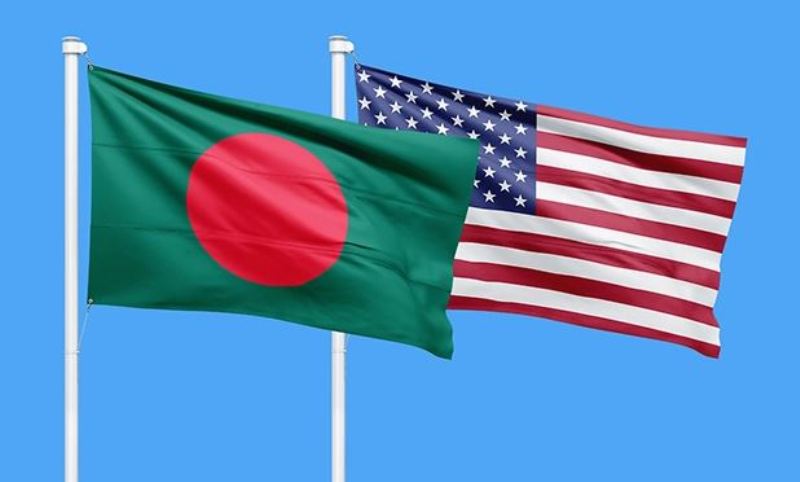 Collected
US Congress bill recognizes Bangladesh's progress
Dhaka, April 1: On the occasion of the 52nd anniversary of Bangladesh's independence, a bill was introduced in the United States Congress on March 29. The bill was raised in Congress to recognize the socio-economic progress that Bangladesh has made under the leadership of Prime Minister Sheikh Hasina. The bill was introduced by South Carolina Republican Congressman Joe Wilson as the Vice-Chairman of the Congress Committee on Bangladesh Affairs.
Wilson has been in Congress since 2001 as a representative of South Carolina's 2nd Congressional District. While introducing the bill, Joe Wilson brought forward the recognition of Bangladesh as an independent state of the United States on April 4, 1972, 51 years ago. Besides, the bill mentions the atrocities committed by the Pakistani army in Bangladesh and the contribution of Bangabandhu Sheikh Mujibur Rahman for the independence of Bangladesh.
The bill states that Bangladesh has made tremendous progress in the socio-economic sector in five decades. From a poor country to the world's fastest growing economy. This bill also states that after gaining independence in 1971, the economy of Bangladesh has increased from 9 billion dollars to 450 billion dollars. The average life expectancy of people has increased from 47 years to 73 years and the adult education rate has reached about 75 percent.
Then the bill mentions Prime Minister Sheikh Hasina and says that under her leadership, Bangladesh has achieved unprecedented success in socioeconomics, food production, disaster management, poverty alleviation, health, education and women empowerment.
Besides, the bill states that Bangladesh has maintained its position as a peaceful Muslim country and mitigated the threat of militancy. Besides, it is mentioned in this bill that the people of Bangladesh support democracy instead of autocratic rule.
After that, the relationship between Bangladesh and the United States is mentioned in the bill. It said that the United States is Bangladesh's largest export market and one of the largest sources of foreign direct investment.
On the other hand, Bangladesh is contributing to the US economy through bilateral trade and international security cooperation. The bill also mentions that ordinary Americans are grateful to Bangladesh for sheltering hundreds of thousands of Rohingyas.
Besides, the bill states, the United States welcomes Bangladesh's largest contribution to the UN peacekeeping force.