World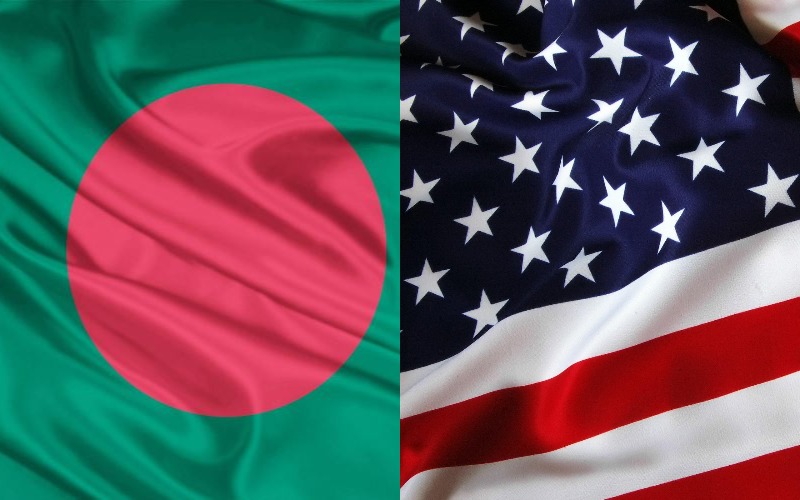 Collected
US govt condemns attacks on Hindu Durga Puja pandals, temples in Bangladesh
Dhaka/Washington DC, October 20: The United States on Tuesday condemned the recent violence in Bangladesh where Hindu temples and pandals were attacked by unknown men and urged authorities to 'investigate' the matter.
US State Department spokesperson Ned Price wrote on twitter: "We condemn the recent violent attacks on Hindu temples and businesses in Bangladesh during the Durga Puja celebrations. Our thoughts are with the Hindu community as we urge authorities to investigate fully. Freedom of religion or belief is a human right."
Bangladesh's Permanent Representative to the UN Rabab Fatima also condemned the recent attacks on Hindu community in Bangladesh and tweeted: "We condemn the heinous attacks on the Hindu community & express our sympathy & solidarity with the victims. We shall ensure that perpetrators are brought to justice. It's our Constitutional commitment to uphold freedom of all faiths. #peace#harmony#inclusivity for all in."
Prime Minister Sheikh Hasina on Tuesday directed the country's home minister to initiate immediate actions against those who incited violence using religion across the nation during Durga Puja celebrations.
Her instructions to Minister Asaduzzaman Khan came during the weekly Cabinet meeting on Tuesday, Cabinet Secretary Khandker Anwarul Islam wsa quoted as saying by Dhaka Tribune.
The prime minister urged the people of the country not to trust anything on social media without fact-checking, said the cabinet secretary.
"The Comilla incident is being investigated. What really happened can be known soon," Islam was quoted as saying by Dhaka Tribune before adding the home ministry is working to bring the perpetrators to justice.
At least 71 cases have been filed and over 450 people arrested in connection with the attacks at Durga Puja venues, temples, Hindu homes and businesses and for spreading rumours on social media last week, said Bangladesh Police.
On Monday, 71 cases were filed in different parts of the country but the number of arrests and cases could rise further, Dhaka Tribune quoted Assistant Inspector General (AIG) Md Kamruzzaman as saying.
Communal tensions gripped Bangladesh following allegations of the Quran being dishonoured at a puja pavilion in Cumilla on October 13, triggering violence in several districts across the country.
Several members of the minority Hindu community were killed. Temples and private properties were burned, vandalized, and destroyed.
While four people were killed in police shootings during an attack in Chandapur's Hajiganj on October 13, two died during attacks on Hindu temples in Noakhali's Choumuhani on Bijoya Dashami.
On Sunday night, at least 20 homes were torched when Hindu villages in Rangpur's Pirganj upazila came under attack over an alleged Facebook post hurting Muslim sentiments, the Bangladeshi daily reported.
The culprits behind the attack have been identified and 45 people have been arrested.