World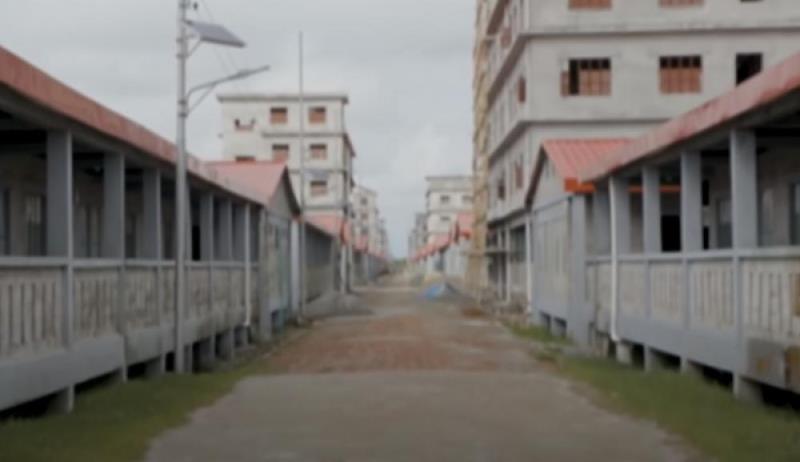 Screengrab from YouTube
US wants to see real progress in Rohingya repatriation
Dhaka, March 11: Earl Miller, the US ambassador to Bangladesh, said his country wanted to see "real progress" so that the Rohingya community could return safely to their homeland, Myanmar. "We really want to see progress in the return of Rohingya to Myanmar," he told reporters after inaugurating a US-funded STEM education project at the BRAC center in the capital on Wednesday.
Miller said the conditions for all Rohingya to return safely, sustainably and with dignity must be ensured and "repatriation must begin immediately."
Referring to the recent military coup in Myanmar, Miller said, "We need to see what is happening in the neighboring country (Myanmar) and how it will affect Rohingya repatriation."
The US ambassador called on the international community to join the United States in imposing a tough embargo on democracy-destroying Myanmar.
Miller said the international community should take more steps in this regard and help Bangladesh resolve the crisis in the region and the world.
Bangladesh has sheltered more than 1.1 million Rohingya forcibly displaced in Cox's Bazar district, most of whom arrived in Myanmar on August 25, 2017, following the start of military repression.
The United Nations has called the crackdown a "perfect example of genocide" and other human rights groups a "genocide." Last week, the US ambassador visited the Rohingya camps in Cox's Bazar with the ambassadors of Australia and Japan to reiterate Bangladesh's support for humanitarian assistance to the Rohingya.
Referring to his 12th visit to the Rohingya camp, Miller said the visit was a very strong positive message of continued support from the international community. "It's not just about humanitarian aid," he said. "On the contrary, it supports the ongoing pressure on Myanmar."
Miller said the United States, as a partner state of Bangladesh, continues to work to resolve the Rohingya crisis under the new Biden administration. "We will continue to put pressure on Myanmar and continue to support the asylum-seeking community."
He said the new US government has taken the Rohingya crisis seriously. They have begun reviewing allegations of genocide in Myanmar against the minority community.
The US Ambassador praised the Bangladeshi frontline health workers for their "remarkable" success in tackling the epidemic in the overcrowded Rohingya camps in Cox's Bazar. He said no other country in modern history has accepted such a large number of refugees.