English Version
Bangladesh Time
Column
Bangladesh: A unique story of stability and development
Bangladesh Live News | @banglalivenews | 31 May 2019
Can it be denied by any conscious and responsible citizen of the country that Bangladesh has made strides in terms of development and stability during the last ten years? Is it mere an Awami League (AL) claim that Bangladesh has already established herself as a global wonder and a role model for many other countries?
There is no denying the fact that the AL has worked relentlessly for the country during the last ten years. Some of its programmes might not have been more successful. However, it goes without saying that the AL has done exceptionally well in terms of putting the country on a track that is bound to lead it towards greater prosperity unless any deviations take place.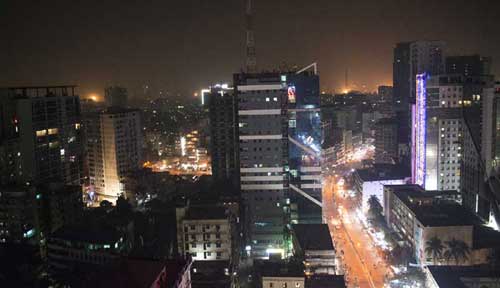 Bangladesh has become a real revelation for the eminent economists in the world by emerging as one of the five top countries in the financial progress index and by gaining 7.86 percent GDP growth rate. People's purchasing power has also increased considerably resulting in better living standard for the common men. Per capita income, a measure of average people's income, has more than tripled to $1,751 in the past ten years.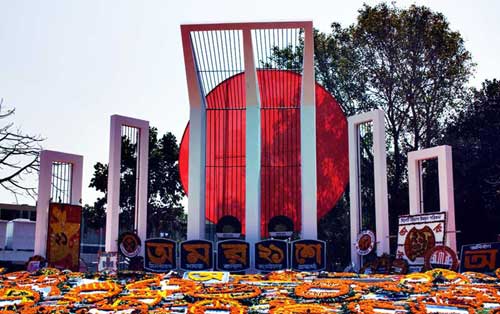 In most of the social and economic indices, Bangladesh has outclassed the countries with low income and neighbours in South Asia. Bangladesh has not only achieved a lot during the period, her supreme leader and Prime Minister, Sheikh Hasina, has earned a good number of international and national accolades such as 'Planet 50-50 Champion Award' and 'Agent for Change Award' in recognition of her capabilities and charisma.
The construction of Padma Bridge through self-finance would remain a great achievement of the AL government. For turning the economic base of the country solid and stronger, export income has tripled, currently at $41 billion, while foreign exchange reserves grew manifold, currently at $33 billion. 100 economic zones have been set up. During the last ten years, record number of textbooks, around 450 million, was distributed; around 22 million students were given scholarship or stipend. Primary school dropout rate has fallen sharply and literacy rate has improved to about 73 percent.
Number of people living above poverty line is now more than 90 percent and unemployment rate has gone down to around 4 percent. Thousands of crores have been spent for social safety net programmes bringing millions within the net of direct State financial assistance. A good number of public universities have been set up with more permission of private universities across the country. In the power generation sector, the AL government's achievement has been one of great implications. Currently, the daily power generation is around 16000 megawatt with sharp reduction in load shedding.
In using and bringing the benefits of information and communication technologies (ICTs), the AL government has exhibited great activism by brining ICT facilities to the doorsteps of the common people. ICT adviser to the Prime Minister, Sajeeb Wazed Joy, is playing the role of the key catalyst in optimising ICT facilities for the bettement of the people of Bangladesh and for this contribution he has won global acknowledgement ICT for Development Award, 2016 as well.
The AL government has achieved tremendous success in taming militancy as well.
The Pakistanis who once looked down upon the Bengali people of erstwhile East Pakistan as inferiors are now urging their government to follow the footsteps of Bangladesh and her leadership for bringing their country back on the path of development out of the abyss of depression and waywardness. A small fraction of people in Bangladesh who vehemently opposed Bangladesh's independence in 1971 still harbour covert or overt love for Pakistan. But their fascination has evaporated with the above acknowledgment by the Pakistanis.
Sheikh Hasina has been able to exhibit her conviction as far as trial of war criminals is concerned which was expected of her. Meanwhile, it will not be hyperbole to say that she has been enviable in epitomising competence and confidence? To run a country with substantial success is not an easy task. Moreover, to keep a country on a swift train of development requires special skills and efforts. Current status of Bangladesh in terms of overall development is a clear testimony to the fact that the AL President Sheikh Hasina has surpassed many other world leaders in respect of competence.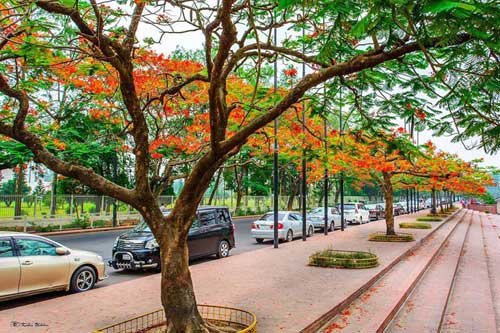 Where would one million Rohingya refugees have gone, had Sheikh Hasina not accepted and arranged for their refuge? Her unparalleled sympathy for the common people in general and the hapless and hopeless Rohingyas in particular truly depicts her as an emblem of humanity.