English Version
Bangladesh Time
South Asia
Despite lack of non-local workers owing to Covid, Kashmiri farmers themselves engage in paddy cultivation
Bangladsh Live News | @banglalivenews | 04 Jun 2020
Even with lack of non-local workers, Kashmir has not stopped its economic activities due to COVID-19 and the people have taken up the challenge to cultivate during the paddy transplantation season.
The transplantation is going on in full swing in the state.
In normal times, non-locals belonging to Uttar Pradesh, West Bengal, Jharkhand, Bihar and other states are engaged in all the paddy cultivation processes in Jammu and Kashmir, but this year is different as the COVID-19 outbreak has forced these people to return home.
However, locals have taken up the challenge and farmers are engaged in the paddy transplantation to keep their fields agriculture-rich even in the days of pandemic challenge.
Every member of the family, including women, are contributing their part in the paddy transplantation.
Interestingly, helping the local farmers, authorities of the government run irrigation department have made all irrigation canals functional for the easy performance of the paddy transplantation.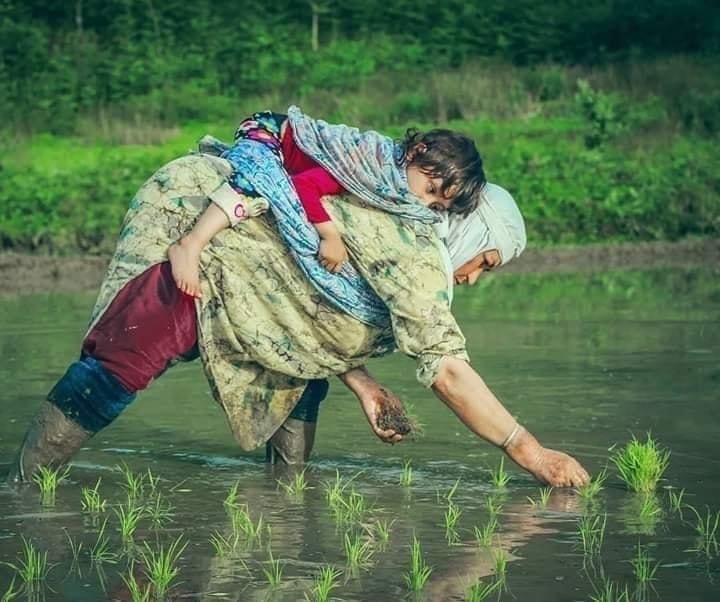 However, the farmers are cautious and while performing their farming activities they are seen wearing masks and maintaining social distancing to keep COVID-19 away.