World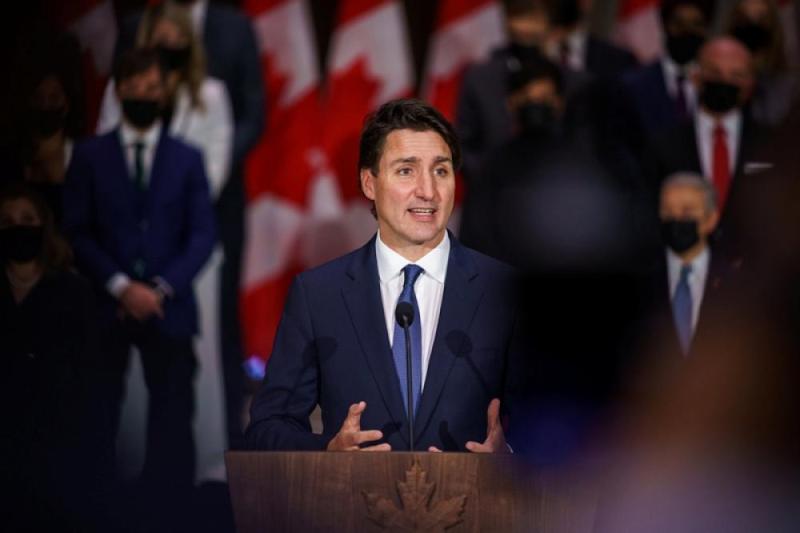 Adam Scotti/Canada PMO
Canada joins US, UK and Australia to diplomatically boycott Beijing Olympics
Ottawa, December 9: After United States, United Kingdom and Australia, Canada on Wednesday announced to diplomatically boycott the Beijing Winter Olympics over human rights concerns.
Canadian Prime Minister Justin Trudeau has made the announcement days after the White House, Australian government and the UK confirmed that they will proceed with a diplomatic boycott of the Beijing Winter Olympics in February next year to protest Chinese human rights abuses.
Beijing has vowed to react with "firm countermeasures".
Trudeau said no federal government official from Canada will attend the games, though Canadian athletes will still be allowed to compete.
The same diplomatic move by the US, UK and Australia against China will not affect their athletes' ability to participate in the games in Beijing.
"Canada remains deeply disturbed by reports of human rights violations in China. As a result, we won't be sending diplomatic representatives to Beijing for the Olympic and Paralympic Winter Games," Justin Trudeau tweeted.
"We will continue to support our athletes who work hard to compete on the world stage," the Canadian PM wrote on Twitter.
Global rights groups have called for a "complete boycott" of the Beijing Winter Olympics 2022, citing China's human rights violations in Tibet, Xinjiang and Hong Kong.
The rights groups have been seeking global response to Chinese human rights abuses against the Uyghur minority groups in the northwest Xinjiang province, which some have called genocide.