Entertainment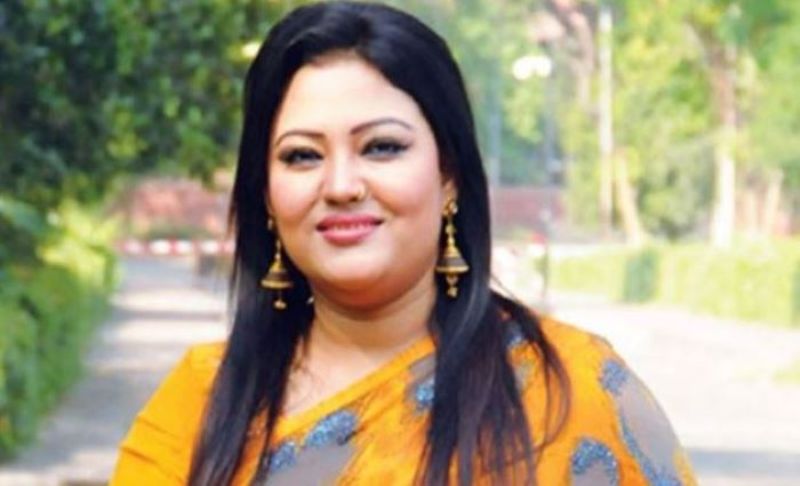 Collected
Arrest warrant issued again against singer Momtaz Begum
Entertainment Reporter, Dhaka, 7 September 2023: Another arrest warrant has been issued against popular folk singer Momtaz Begum in Murshidabad, India. Chief Judicial Magistrate Alkesh Das of Baharampur Court issued this arrest warrant in this case filed on charges of breach of contract and fraud.
Momtaz appealed to Calcutta High Court seeking exemption from this case. But that application was rejected. According to the court order, Momtaz will have to appear in person on September 8 tomorrow.
According to a report, Momtaz was supposed to appear in the Chief Judicial Magistrate Court of Murshidabad on August 9. On August 8, by sending a notification, the court informed that the charge of Momtaz's case will be formed in the Magistrate's Court. If Momtaz does not appear on that day, an arrest warrant will be issued against her.
After that, Momtaz submitted an application to the court through the Bangladesh High Commission and said that at that time she would be in Canada for an event. As a result, it will not be possible for her to appear in court. The Chief Judicial Magistrate of Murshidabad rejected the plea and issued an arrest warrant against Momtaz.
Momtaz has already given her statement on this case. Acknowledging the truth of the case, the singer wrote, "Yes, it is true that many years ago a person filed a false case against me in the Baharampur court in India. The main purpose of which was to intimidate me and extort some money. Can't do any concert in India through anyone. He has prepared a false case of taking 14 lakh rupees without any document. He has not been able to submit any proof in the court in these 14-15 years."
Momtaz commented, "This year I appeared in court 2 times but unfortunately the plaintiff in the case was absent both times due to illness. His main intention is to harass me. I request the learned court to dispose of this case as soon as possible respecting the law. But I had already taken up a program in Canada during the last date given by the court, due to which I could not attend. However, I informed the court about this and if I asked for a later date, the learned court accepted it and re-dated me to September 8."