Travel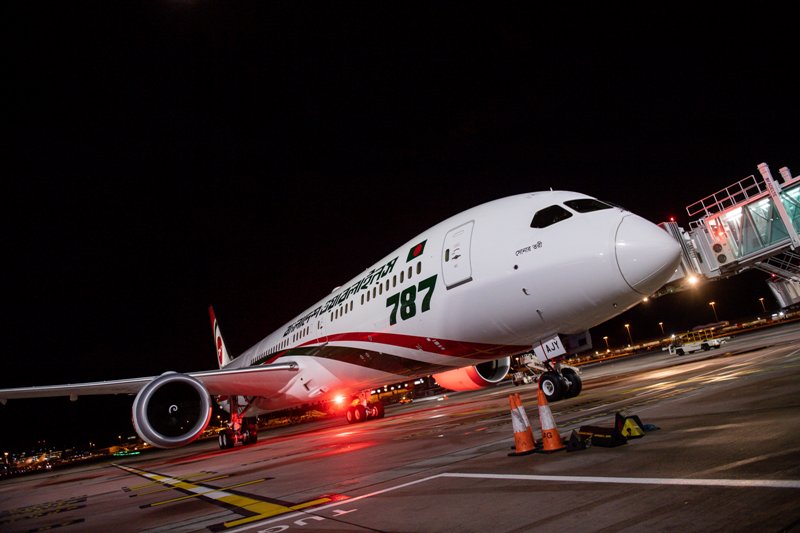 Twitter
Bangladesh will propose 28 flights a week to India
Dhaka, October 15: India is interested in launching flights to Bangladesh by signing an air bubble agreement. The country has also offered to operate 28 flights a week from five of its airlines. After reviewing the country's proposal, the Ministry of Civil Aviation and Tourism has decided to send a proposal from Bangladesh to operate a similar number of flights through three airlines.
An inter-ministerial meeting chaired by the senior secretary of the Ministry of Civil Aviation and Tourism was held on Wednesday (October 14) to review India's proposal, a ministry official said.
The meeting reviewed India's proposal under the Air Bubble Agreement.
At this time it was decided to offer to operate 28 flights a week to India through Bangladeshi airlines.
Of these, 14 flights will be operated by Biman Bangladesh Airlines, 13 by US-Bangla Airlines and one by NovoAir.
The Ministry of Civil Aviation and Tourism will take steps to send a written proposal to India through the Ministry of External Affairs through the Civil Aviation Authority (CAA).
It is learned that under the Air Bubble Agreement, India has proposed that those who still have long-term visas will have their visas validated for the duration of their visas.
Besides, Bangladesh has proposed to complete the visa application within a maximum of seven working days.
India will complete the visa application process as soon as possible.
In the case of passengers on medical visas, Bangladesh proposed to issue visas to three or four persons as a patient's accomplice.
India has agreed to issue visas to a maximum of three people as the accomplices.
Bangladesh's proposal calls for making a negative certificate of the PCR test 72 hours earlier mandatory for passengers from both countries.
However, if the air bubble is introduced with Bangladesh, the tourist visa will be closed for the time being.
There will be opportunities to go to India only in Medical, Business and Official categories.
Earlier, in a proposal sent from the Indian Ministry of External Affairs, SpiceJet, Indigo, Air India, GoAir, Vistara - these five airlines have offered to operate 28 flights a week from Delhi, Kolkata, Chennai, Mumbai to Dhaka and Chittagong.