Bangladesh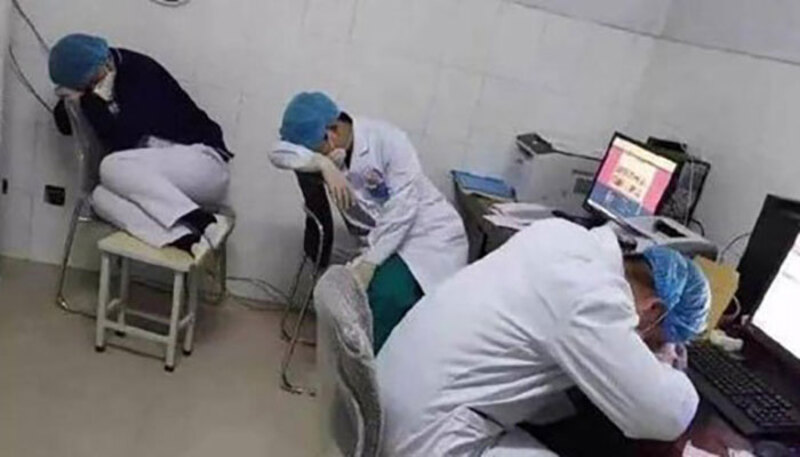 File photo
23% of healthcare workers involved in COVID treatment face mental health problems
Own Correspondent, Dhaka, May 27: About 23.5 percent of the healthcare workers, mostly doctors, engaged in Covid-19 treatments are facing mental health problems. This information has come up in a government study recently.
The National Institute of Preventive and Social Medicine (NIPSOM) conducted the research. It has been named 'Psychological impact on healthcare workers in Bangladesh during the Covid-19 pandemic, well-being, related factors and adaptation strategies'.
The results of the survey were unveiled at the NIPSOM Auditorium in Mohakhali on Thursday (May 26). Many of the healthcare workers treating Corona patients were suffering from Post-Traumatic Stress Disorder (PTSD), it said.
PTSD is a mental condition. This may be due to witnessing an injury or a traumatic event. Symptoms include memory loss, nightmares, worries and uncontrollable thoughts about events. In addition, people with PTSD live far away from their families or everyone else. May ever leave the job. But the most frightening is the tendency to commit suicide.
According to the study, doctors involved in Covid treatment had the worst health situation during the pandemic, followed by medical technologists and nurses.
Among the victims of PTSD, 24.3 percent are doctors, 23.5 percent are technologists and 22.8 percent are nurses.
NIPSOM director Prof. Dr. Baizid Khoorshid Riaz, who had led the research team, presented the results of the survey.
The study was conducted between January and June last year (2021). It was conducted on 1,394 healthcare workers, including 596 doctors, 713 nurses and 85 medical technologists. These healthcare workers had worked with Corona patients for at least a month. The survey workers spoke to them.
The survey found that women were at higher risk for PTSD. Of those interviewed, 62.9 percent had PTSD, and 83.6 percent of them were married. The workload of healthcare professionals was much higher. They were in short supply of personal safety material (PPE), and were at a risk of being infected with Covid-19.